Sweden Game Arena goes to Nordic Game Conference 2019
Sweden Game Arena is happy to announce our continued presence at Nordic Game Conference!
Like every year, we will have a booth in the heart of Slagthuset and we will be joined by games and game studios from our developer community in Skövde and Gothenburg. Keeping up with our traditions, we will also announce the theme of
Sweden Game Conference 2019
and our first speakers!
The Game Incubator
is there to meet with game startups that are interested in joining our program as well as meeting established and new partners.
This year at Nordic, we will be joined by the following studios, who will showcase their newest games at the Sweden Game Arena x The Game Incubator booth:
Developer Spotlight – Sunscale Studios
Sunscale Studios joined The Game Incubator in 2017, after studying game development at the University of Skövde. They are a tight knit team of four developers who have gathered in Skövde from all over Sweden to work together and to make the games that they would want to play themselves.
Sunscale develops small, compact games with focus on using simple and straight forward mechanics to make challenging and engaging gameplay. They want to contribute to making the games industry a more equal place, and to break some of the negative stereotypes that can be found in many games today.
S‍unscale created Hyss, a lighthearted puzzle adventure with focus on platforming, puzzle solving and throwing cows. But this year at Nordic, they are showing a brand new project called Scrambled. This is a rhythm based beat 'em up… between bread and eggs! All attacks must be performed to the beat of the music, in its current state, the project contains several different environments and music genres.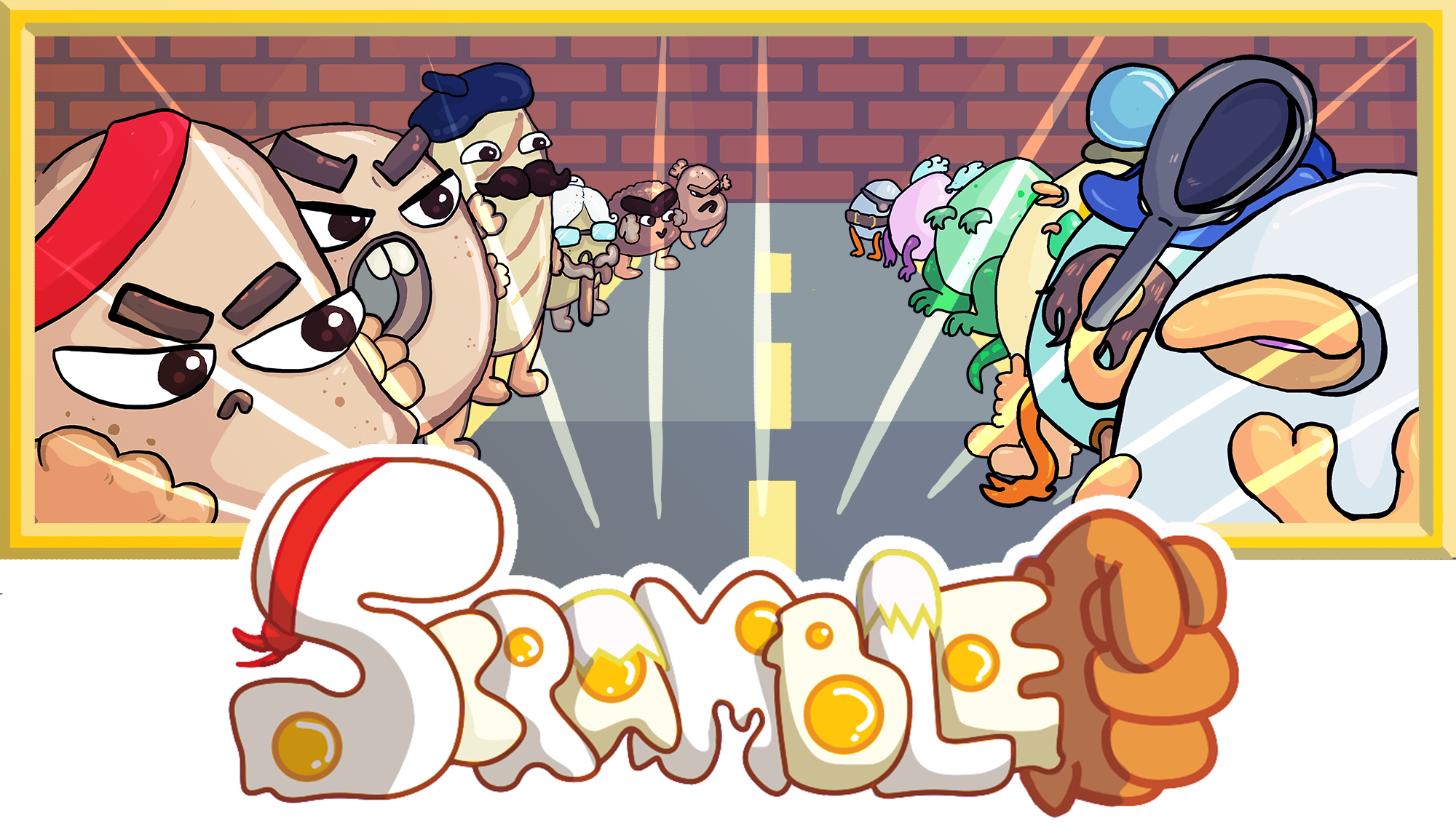 As per their presence at Nordic specifically, their goal is to meet new potential partners, such as publishers and investors, for their future projects. "We hope to meet interesting people in general that can contribute to our development in some way, and to get inspired by other developers at the conference. We are, of course also eager to expand our business network, especially since we want to learn more about the newest store fronts and game platforms!" said Rebecca Romin, CEO & Marketing Director at Sunscale Studios.
***
Sweden Game Arena is a joint project between the University of Skövde, Skövde municipality, Science Park Skövde and The Game Incubator. Our HQ is in Skövde and we have a satellite office in Lindholmen Science Park in Gothenburg. We are funded by Tillväxtverket, Region Västragötaland, Skövde municipality, Skaraborgs Kommunalförbund, Vinnova and EU. Visit swedengamearena.com and thegameincubator.se for more information.