VFX Artist at Stunlock Studios
At Stunlock we are now looking to expand our team with a devoted VFX artist. Your job is to help our game world come to life and to create visually stunning and communicative visual effects to enhance the players experience. You will work on our largest and most ambitious project yet.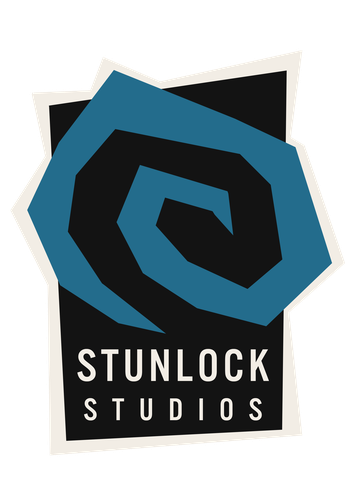 You at Stunlock
At Stunlock you get to work in an agile environment with a focus on high quality and teamwork.
You should also be comfortable working within a multidisciplinary team, where you are expected to contribute by sharing your knowledge to achieve the highest quality possible for the project. At Stunlock we will depend on you to take responsibility over your own work and be part of planning and prioritizing with your team.
What you will do
Create visually stunning and impactful effects for the game world, characters and abilities.
Collaborate with Art Direction, Animation, SFX and Design teams.
Work closely with Unity and the game engine.
What we're looking for
Essential
Good understanding of stylized effects.
Good understanding of how game characters interact with visual effects tied to character abilities.
Able to create stylized FX textures from scratch, matching established style, to be used in real-time game assets.
Solid game design awareness.
Experienced with tools such as Maya and photoshop.
Experience with 3d graphics, particle systems, physics ribbons etc.
Bonuses
Experience working in Unity.
Experience working in the gaming industry as a VFX artist.
Basic understanding of animation, modelling and illustration.