10-year anniversary for Sweden Game Conference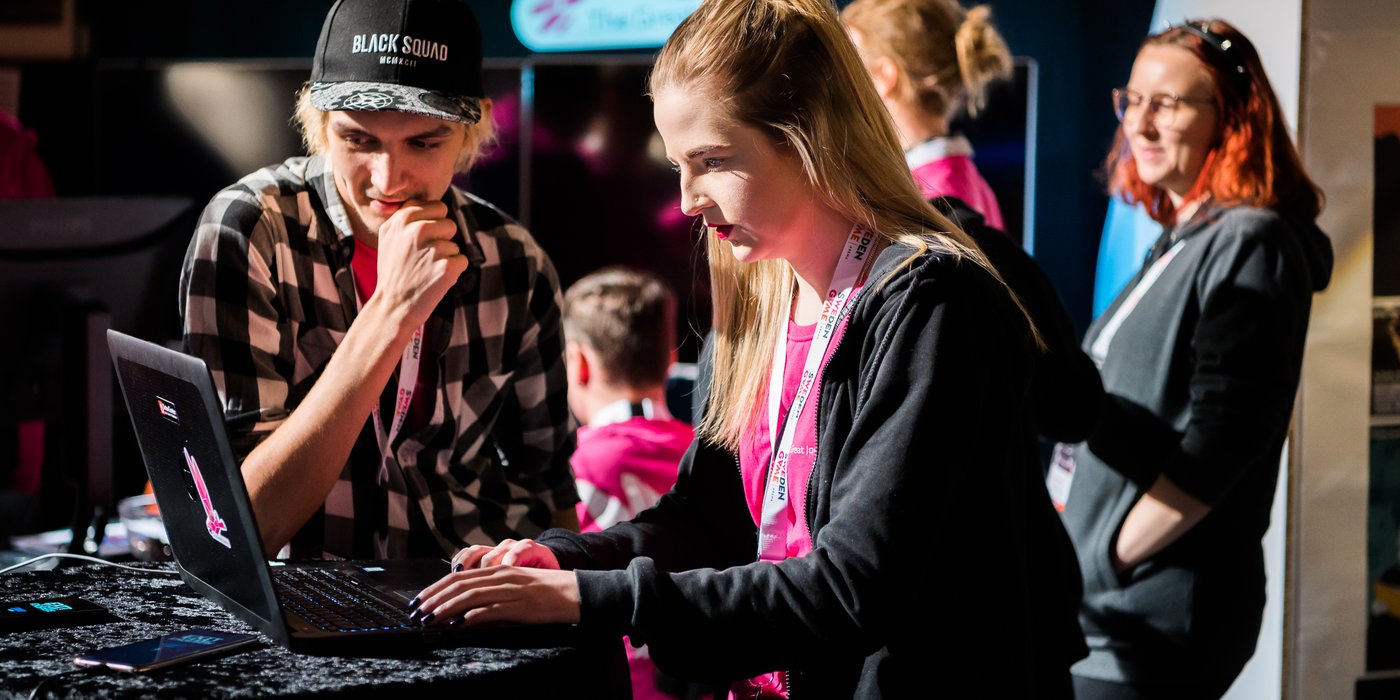 For the tenth consecutive year, Sweden Game Conference is held in Skövde. For four days, gaming companies, game developers, researchers and college students gather at Arena Skövde. On Saturday, the doors will be opened to the public, who can then test games and meet game developers.
Sweden Game Conference is an important event for Skövde as a gaming town. Here, students, game developers, gaming companies and researchers come to see what the industry has to offer. The focus is mainly on indie game development.
A dozen companies from Science Park Skövde's startup program for games exhibit at the fair.
– Skövde has been prominent in game development for many years. This is a great opportunity for us to show what it is that gives us so many new gaming companies. It is also a great opportunity for the gaming companies to showcase themselves to the industry and the public. Our great results is very much about the collaboration between the University of Skövde and Science Park Skövde's startup program, The Game Incubator, says Kenneth Johansson, Operations manager for the program, which is run in Skövde and Gothenburg.
Exhibitors from Japan
More than 40 exhibitors are present at this year's Sweden Game Conference. It's a mix of small and large gaming companies, research projects and student productions.
– We have both local, national and international exhibitors. For example, a Japanese gaming platform and publisher will be involved. It's really fun that we succeed in attracting companies far outside Sweden's borders, says business developer Per Micael Nyberg at Science Park Skövde.
Lecturers
In addition to the exhibitors, there are also some 50 national and international lecturers from various gaming companies on site. Among the lecturers are, for example, Åsa Roos, lead UX designer at BioWare and honorary doctorate at the University of Skövde, Emily Grace Buck, narrative director at Gato Studio and Sara Pounder, studio manager at Avalance Malmö.
Sweden Game Festival
On October 19, the doors to the 1,500 square meter exhibition will be opened to the public. Visitors have the opportunity to test different games, meet game developers and watch different characters, one more fantastic than the other, in the annual Cosplay contest.
Organizer
Sweden Game Conference is organized by Sweden Game Arena, which is a collaboration between University of Skövde, Skövde Municipality, Science Park Skövde and Region Västra Götaland.