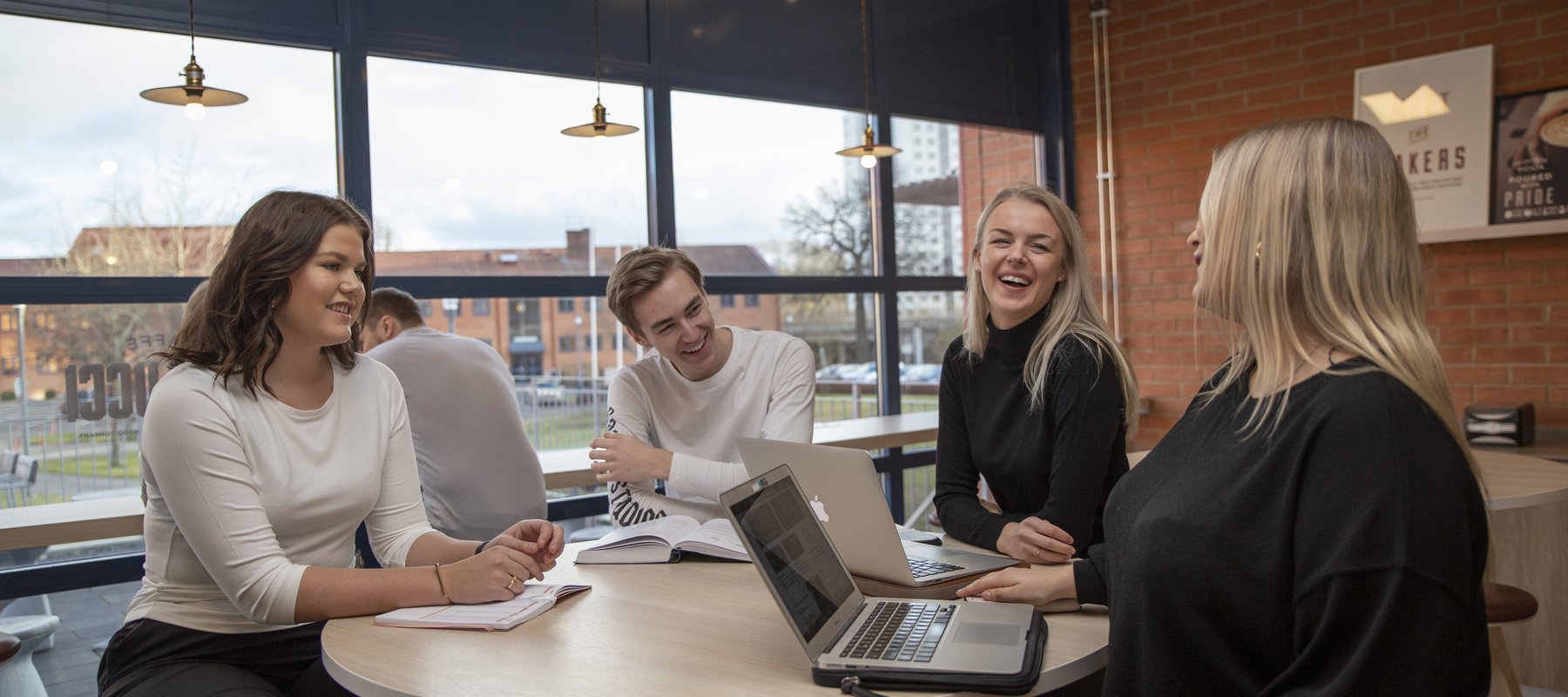 Academy
The University of Skövde has northern Europe's widest range of game development educations. Since 2002, the University has educated future talents in the gaming industry and offers study programs at Bachelor's or Master's level, as well as research opportunities centered on game development. 
+35
Game development research projects
At University of Skövde you can study 2D Art, 3D Art, Animation, Design, Game Writing, Sound, Music or Programming at Bachelor's level, along with 600 other game development students.
After completing your studies, you can further delve into the 1-year Master's; Serious Games, Digital Narration: Games and Cultural Heritage, Games User Experience or the 2-year Master's program Game Development.
Three game projects
One aspect that distinguishes the game development programs in Skövde is the three game projects on Bachelor's level. For the students, the game projects are absolutely indispensable courses and all the knowledge and skills they have accumulated are put to the test.
Game students from all eight specialisations work together in larger teams – from idea to finished product. This means they also learn a lot of things that cannot be presented at a lecture or reviewed at a workshop, but which they themselves must experience. They also get to use the specialist knowledge they have in their own field.
Game Project 3
The last course in the programs, Game Project 3, gives students the best possible chance to continue working on their games after completing their studies.
The various game projects are often pinpointed by our students as highlights during the education. Several of the teams created during the game projects go on to form companies. Coffee Stain Studios, Stunlock Studios and Angry Demon Studio are successful examples of this.
Start your own studio or work in an AAA company
After completing their education, students have great opportunities to start a game development studio through Sweden Game Startup, which has extensive experience in the gaming industry. Others choose to work at established gaming companies both in Sweden and internationally.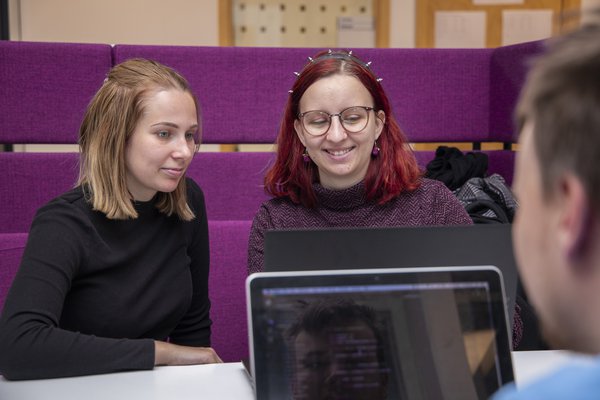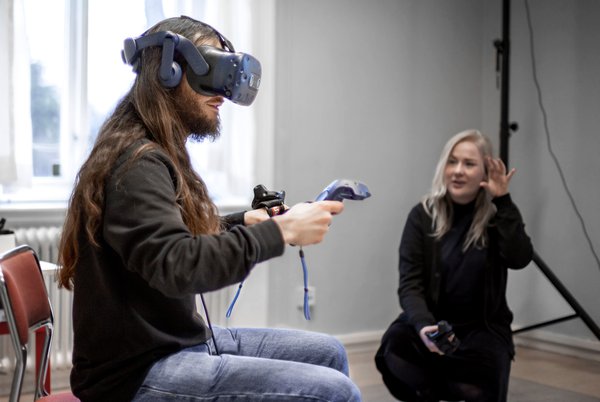 Game development
Since 2002, University of Skövde has educated future talents in the gaming industry and offers study programs at Bachelor's or Master's level, as well as research opportunities centered on game development.
Bachelor's degrees
2D Art
Learn how characters, objects and environments can be designed in 2D to convey their personality, background and context.
3D Art
Learn about digital sculpting, 3D modeling, texturing of game graphics and translating 2D concepts into 3D.
Animation
Make characters, animals, nature and objects come to life by controlling their movement and conveying their emotions and personality.
Design
Develop the game's vision, set the rules and investigate how the game is perceived by the player.
Game writing
Create new worlds and exciting characters. Shape the lives and meaningful stories that players want to experience again and again.
Sound
Learn how to create sound worlds for computer games, with everything from sound effects to atmospheric environmental sounds.
Music
Reinforce and create the mood, experience and tempo for the environment, time, place, character or situation.
Programming
Investigate computer games and how they are structured. You are responsible for making the games work - with the help of programming.
One-year Master's degrees
Digital Narration: Game and Cultural Heritage
Learn to create stories about cultural heritage and how they can be interacted with in computer games and other digital media, often with external clients.
Game's User Experience
Get a better understanding of how players interact with games and find new effective methods and tools to study and improve that interaction.
Serious Games
Learn how to create entertaining games with a purpose other than pure entertainment, for example for training, education or marketing.
Two-year Master's degrees
Game Development
Study the complex processes underlying the creation of a game, and deepen your knowledge in a specialist field.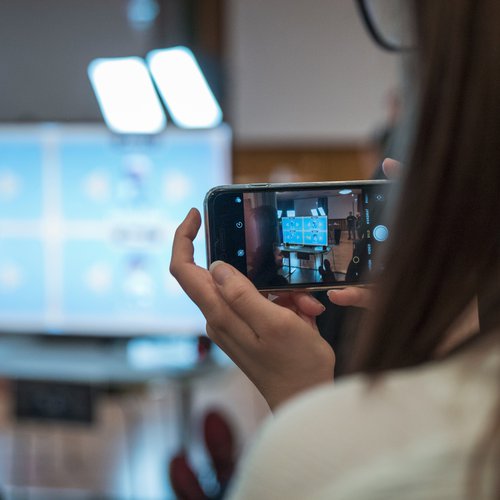 "The university is close to everything that you may need, and the game development programs are well structured with a good balance between academic and practical work"
Linnea Abrahamsson – Design, 2020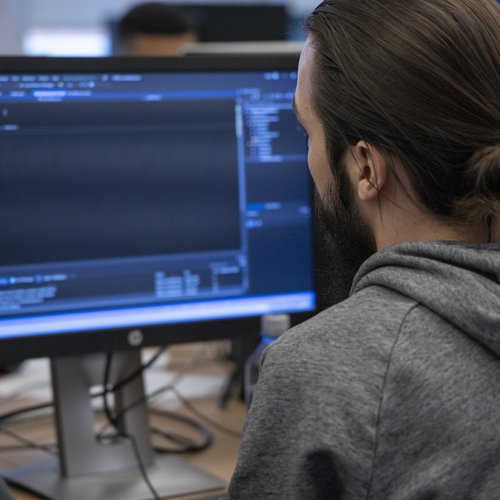 "The University of Skövde is really good at taking care of its students and making sure to create possibilities once you've completed your education"
Marcus Jacobson – Game Writing, 2020
Research
The University of Skövde is the leading game research hub in Sweden, covering a very broad spectrum of perspectives useful for understanding games and game development. Projects include studies of game based learning, cultural heritage and inclusive game development.
The tight integration of research, education, incubator and game companies in Skövde offers a unique enviroment for fruitful collaboration. The game research in Skövde has a strong emphasis on collaboration with external organizations and companies, and the University of Skövde is always open for new research collaborations.