300,000 new players globally - this year alone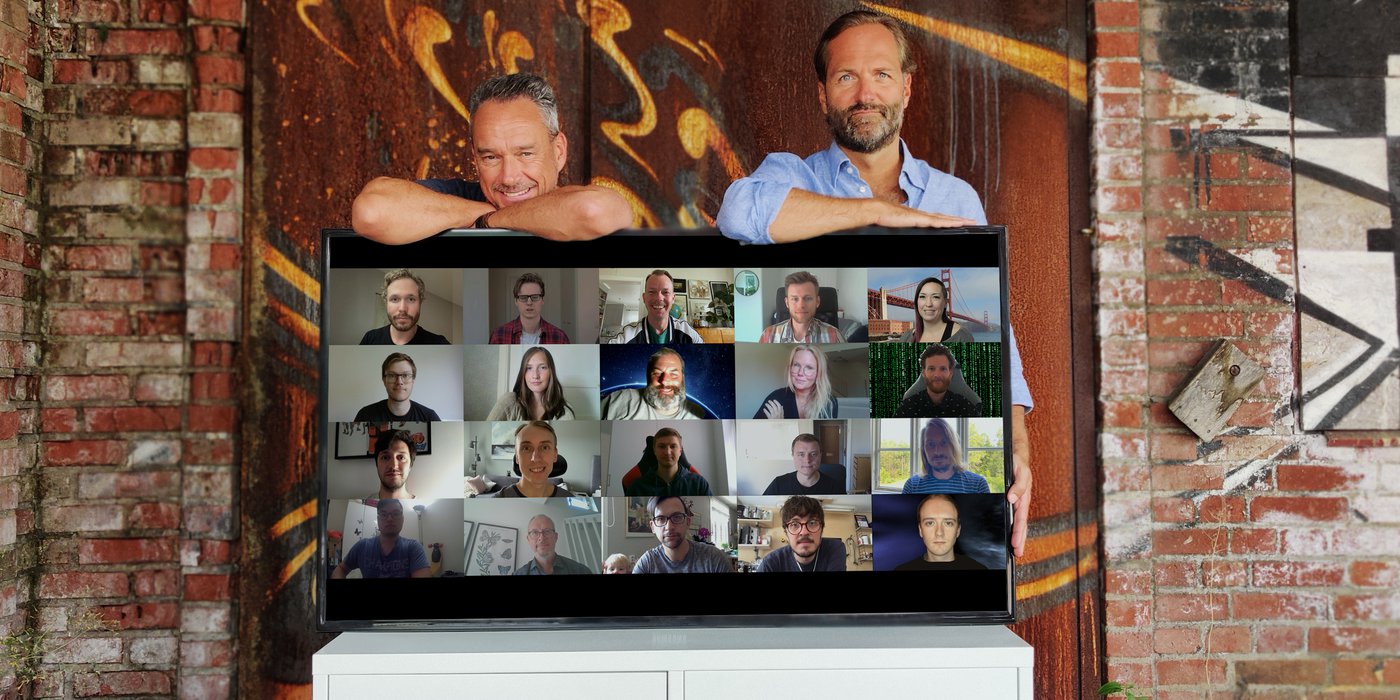 Gothenburg based company Hiber has attracted millions of users to play and create their own games in the gaming and entertainment platform HiberWorld. Hiber has now raised additional capital of more than SEK 20 million to meet user demand.
Hiber was founded in Göteborg in 2017 by Michael Yngfors and Mattias Johansson, when they were with Sweden Game Arena and The Game Incubators program for startups in gaming. The basic idea of the company is to create a gaming and entertainment platform where the user can both play and create games for mobiles and computers. Over 300,000 games have been created globally during 2020 alone, which means that there is always something new to discover on the platform.
"During 2015, we began to research new web technologies that are used for creating in 3D. When we went into The Game Incubator, we gained access to resources and support, which meant that we could focus on our minimal viable product (MVP) and test the market. This prepared the way for our first financing in July 2019 and our growth since then", said Michael Yngfors, CEO and co-founder of Hiber.
Exponential growth
Hiber has grown quickly by being responsive to the users, and in this way increased the offerings and content of their gaming and entertainment platform HiberWorld.
"Many functions are requested, such as multi-player, chat, personal and public gaming pages and the possibilities of playing and creating your own first person shooter. This has led to both engagement and returning visitors having increased exponentially in recent months", said Michael.
Unique expertise
To be able to keep up with the increase in demand, Hiber has raised additional capital in excess of SEK 20 million from Bumble Ventures, SYBO, Konvoy Ventures and GFR Fund. Luminar Ventures and Wild Sloths OY had invested in the company earlier, and did so again this time.
"This gives us access to the experience we need when the new investors contribute unique expertise and knowledge that stretches from our primary target group Generation Z, to the Asian market and innovative business models in entertainment. Add to this the team behind Subway Surfers, the largest mobile gaming platform ever", said Michael.
A shining example
Kenneth Johansson, responsible for startups at Science Park Skövde, considers that Hiber is a shining example that shows that The Game Incubators gaming program and offering are unique in terms of competent personnel who contribute to creating more knowledge-intensive companies with qualified job opportunities.
"Hiber is a flexible startup within gaming that has investigated the opportunities and needs in the market and then created a new technology platform. By daring to look ahead and analyse the various value chains within the computer gaming industry, through their product, they have found a place higher up in the business chain that creates substantial value for their users", said Kenneth Johansson.
A global platform
Hiber has now raised seed financing and there are at present 25 employees in the company. The next step will be to add income generation to the platform and grow users and income.
"We hope to become a global platform that will make it possible for people around the world to express themselves and communicate through gaming", Michael concluded.