Anna is studying economics to start her own game studio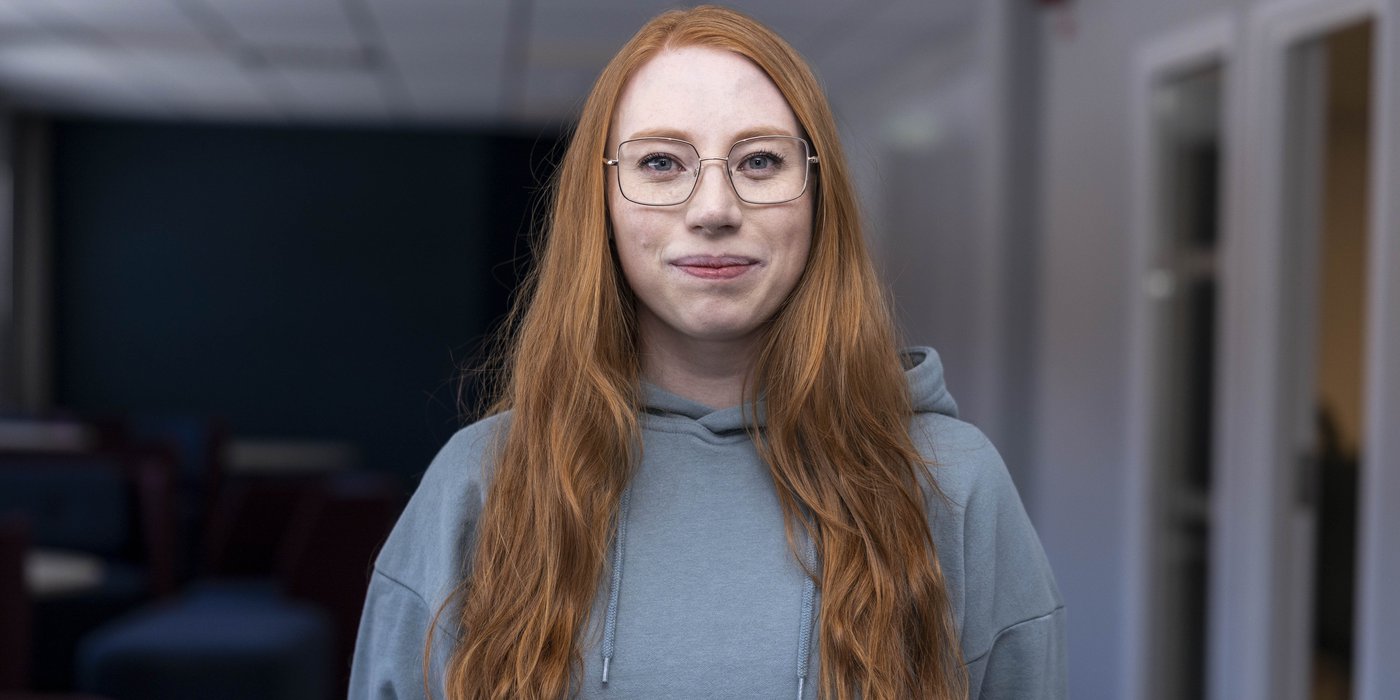 Anna Granath applied for the programme Game Development - Design several times. The fourth time, she was admitted to Game Development - ​​Audio instead, and realised that it was the right education for her. Anna wants to start her own game development studio and is therefore studying economics to be able to start the process.
Ten years ago, while visiting relatives in the USA, Anna Granath realised that one can actually work with developing computer games.
"I hadn't thought about it before and when I wanted to study at University, I looked around for various educations in game development and decided that I wanted to study at the University of Skövde, says Anna Granath.
With her sights set on becoming a game designer, she applied to the programme not just once but four times. In the meantime, she studied dance at collage and worked as a dance coach. In 2019, Anna was admitted to her second choice – the Game Development programme with a focus on audio.
"But just before the semester started, I was informed that a spot opened up for me at the Design programme. I made a long list and compared all the courses. I ended up turning down the education I had aimed for as I, then and there, realised that I should focus on audio."
When Anna began her studies she felt, she had found home.
"It's really fun with audio and after you start studying it, you experience the world in a completely different way. Audio design contains many different parts and the education is both creative and technical. The education was great and I made good friends in the class. Through various game projects, you also get to know students who study other specialisations as you work together."
After her Bachelor degree, Anna, just like many of her classmates, has chosen to stay in Skövde. She enjoys it here and has chosen to study economics in order to move on to the next step in the process towards her own company. The idea is to gather competence in the various disciplines and put a good team together.
"However, I want to have more knowledge about entrepreneurship before I start a company. At the University, I am currently studying Project Management and Introduction to Digital Marketing. I have also studied Entrepreneurship."
Stays in Skövde
Anna states that there are so many good ideas that have the opportunity to become reality in Skövde. Former students stay in Skövde to pursue a career in games.
"Through Science Park Skövde, many former students get support in starting their own studios."
In her Bachelor´s thesis about screams in games within the survival horror genre, Anna investigated perceived differences between female and male screams. Together with some of her former teachers, Anna has continued working with the subject and the project is based on her Bachelor´s thesis.
"It's really great fun, but I want to keep the door open. Project, own company or maybe a Master's degree? Through the education in game development, I have really gained more confidence and landed in the fact that I can and that you should do what you are passionate about."