Aurora Arts secures investment of over two million SEK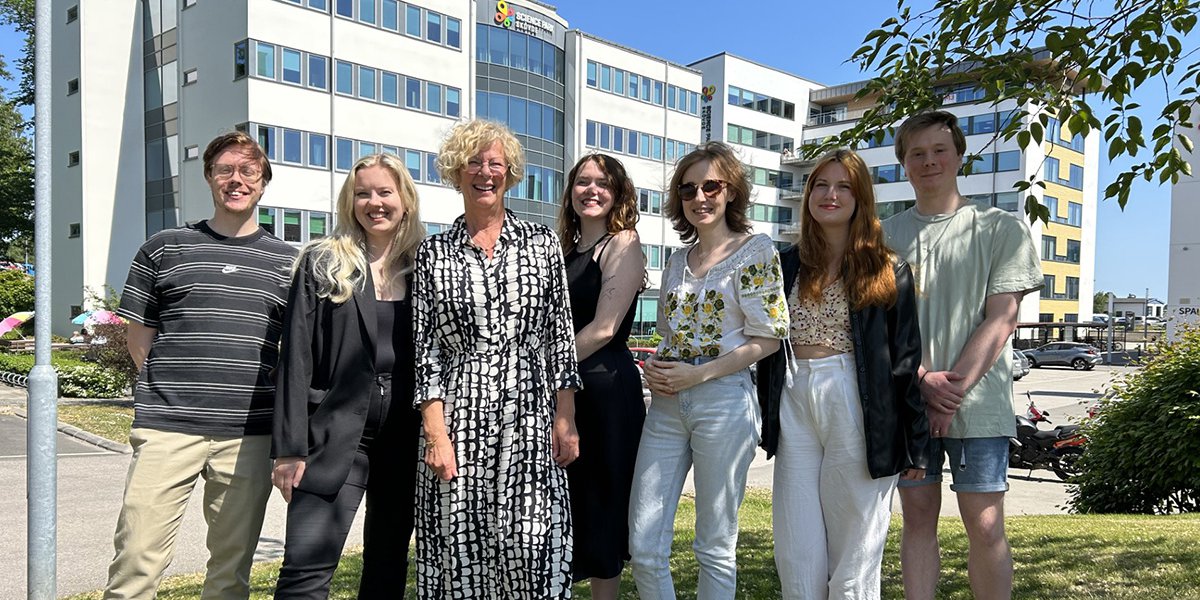 Tilla Segerstedt and her game studio Aurora Arts have had a successful journey, starting from her application to the startup program Sweden Game Startup, to pitching at the Sweden Game Conference just two weeks later. They have now secured their first investment of over two million SEK from Skaraborg Invest.
Tilla Segerstedt has always been interested in theater, music, art, and games. After completing her high school studies in Stockholm, she applied to various game development programs, which eventually led her to the University of Skövde and the specialization in 3D graphics. However, the idea of starting her own game company only emerged during her second game project, where students form teams and create their own games over a period of 10 weeks.
"I started making a pitch for my game idea and building a game concept in the Unity game engine, which I hardly dared to show anyone before applying to the Sweden Game Startup program," Tilla explains.
Pitched at Sweden Game Conference
Tilla had heard about the startup program, operated by Science Park Skövde, beforehand. Several local game companies in Skövde had taken the same path, from being students to starting their own ventures, such as Iron Gate Studio, Coffee Stain Studios, and Stunlock Studios.
"At first, I didn't dare to contact the program myself because I didn't think I had what it takes and that my idea wasn't good enough. But today, I'm very glad that I did because just two weeks later, I pitched my game prototype at the Sweden Game Conference and started Aurora Arts," says Tilla.
Strong community
One thing Tilla appreciates about being part of the startup program is the community within Sweden Game Arena.
"In addition to the business coaches in the program being incredibly helpful during our entrepreneurial journey, there's also a strong community with both established game companies and startups. Being able to bounce ideas over lunch or receive feedback on a pitch has been crucial for progressing in the process. Moreover, I met my colleague and Aurora Arts' CTO, Ellinor Bergfeldt, through the DONNA network," Tilla adds.
Secured investment
Tilla Segerstedt and Aurora Arts have now received their first investment to continue working on their game. Skaraborg Invest has chosen to invest 2,100,000 SEK.
"It's a beautiful and well-developed game that targets an audience we believe has a strong purchasing interest. Tilla and her team are also very driven and focused, which makes us strongly believe in their idea and ability to succeed in the market," says Christina Helenius, CEO of Skaraborg Invest.
"We feel confident with Skaraborg Invest, which has both the experience and capital to help us take Aurora Arts to the next level. We appreciate their strong local connection and close dialogue," Tilla continues.
Verification and contacts
The next step for Aurora Arts is to continue developing the game Fae & Fauna, an Open World RPG where players collect magical creatures in colorful worlds and fight together with their animals against the dangers lurking in the wilderness.
"Our next step is to start building the foundation of the game. Until now, we have focused on verifying the idea with the game prototype. We are also working hard to establish contacts within the industry and expand the team with the right expertise to propel our development forward."
For more information, please contact: