Castle Cats celebrates 5 years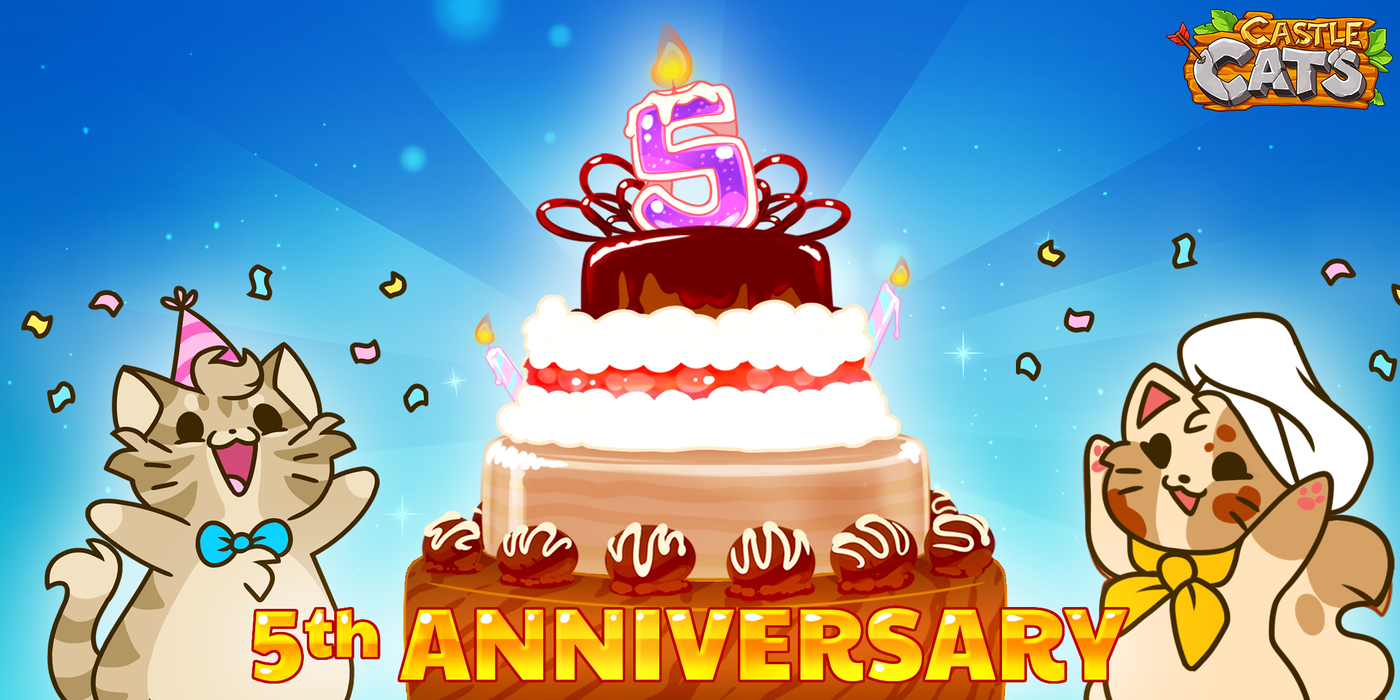 PocApp Studios is proud to announce their fifth anniversary of their most successful game Castle Cats – Idle Hero RPG. The mobile game company has been a part of Sweden Game Arena's community since the start.
In 2016 Castle Cats was released as one of fourteen games to be picked for Google's first Early Access program. Since then, PocApp Studios has continuously updated Castle Cats with major content updates and seasonal events to keep the game vibrant and fresh for their players. Castle Cats has to date accumulated more than six million downloads worldwide and has over 200.000 monthly active users.
With this summer's fifth anniversary event, PocApp has filled Castle Cats with paw-tastic content for their players. The update includes five new Heroes, six new guild leader items and a brand-new event storyline following one of Castle Cats main-character, Francis, on his journey to find a magical artifact.
On top of that, PocApp has also released two new celebrity cats (Atchoum and Smush) to join the existing nineteen celebrities that are already a part of Castle Cats. Some of the celebrity cats included are Cole and Marmalade, Nala the Cat, Hosico, and Monty to name a few. Combined they have millions of cat-loving followers worldwide.
Castle Cats's Anniversary event will range from June 14th to August 7th. It is jam-packed with several mini events and contests both in-game and on social media. Be sure to not miss out on this amazing event!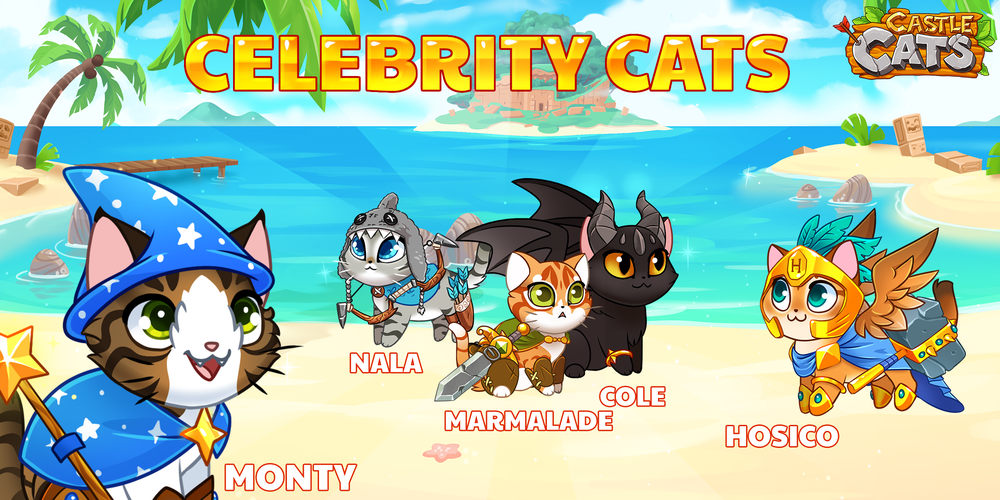 About Castle Cats
Castle Cats lets you become the leader of a guild of cat heroes. Progress idly in your pocket or actively when playing through battles. It is the perfect blend of hero management, cat collecting, and classic RPG storytelling enveloped in a sprinkle of cutesy humor in a free to play-format.
Nominated for the Indie Prize awards in 2017 and 2018 and winning the Applovin Indie Prize in 2018, Castle Cats is the best cat idle RPG game on the market with over 6 million downloads to date. Castle Cats has also gone on to help raise $20,000 for various animal charities in collaboration with cat celebrities like Nala the Cat, Hosico, Cole and Marmalade.
Castle Cats includes over 200 different feline heroes, as well as celebrity cats, a compelling pun filled narrative and visual art that defines Castle Cats' popularity in the mobile Idle RPG market.
About PocApp Studios
PocApp Studios is a game development Studio, based in Skövde, Sweden, who focus on their passion for all things animals, gaming and powered by the Swedish tradition of Fika!
Developing a mobile-first ethos, PocApp Studios are well known for creating games with a distinct visual style, compelling pun filled narratives and loveable characters that are adored by their army of fans.
The award-winning studio, formed by a group of students in 2014 and headed up by CEO, Dilaram Massimova, describes itself as a group of friends who like to make videogames for the world to enjoy in a fun, relaxed environment. In 2018, PocApp Studios announced a merchandising arm to provide their fanbase with character inspired goodies that fulfil their fans' passion for their games.
PocApp Studios awards include Skövde Academic Game Awards, one of Sweden's most prestigious awards for young computer game developers in 2014, as well as the Applovin Indie Dev Prize in 2018 that validate the studios' professionalism and aspirations.