Danish and Swedish game students exchange experiences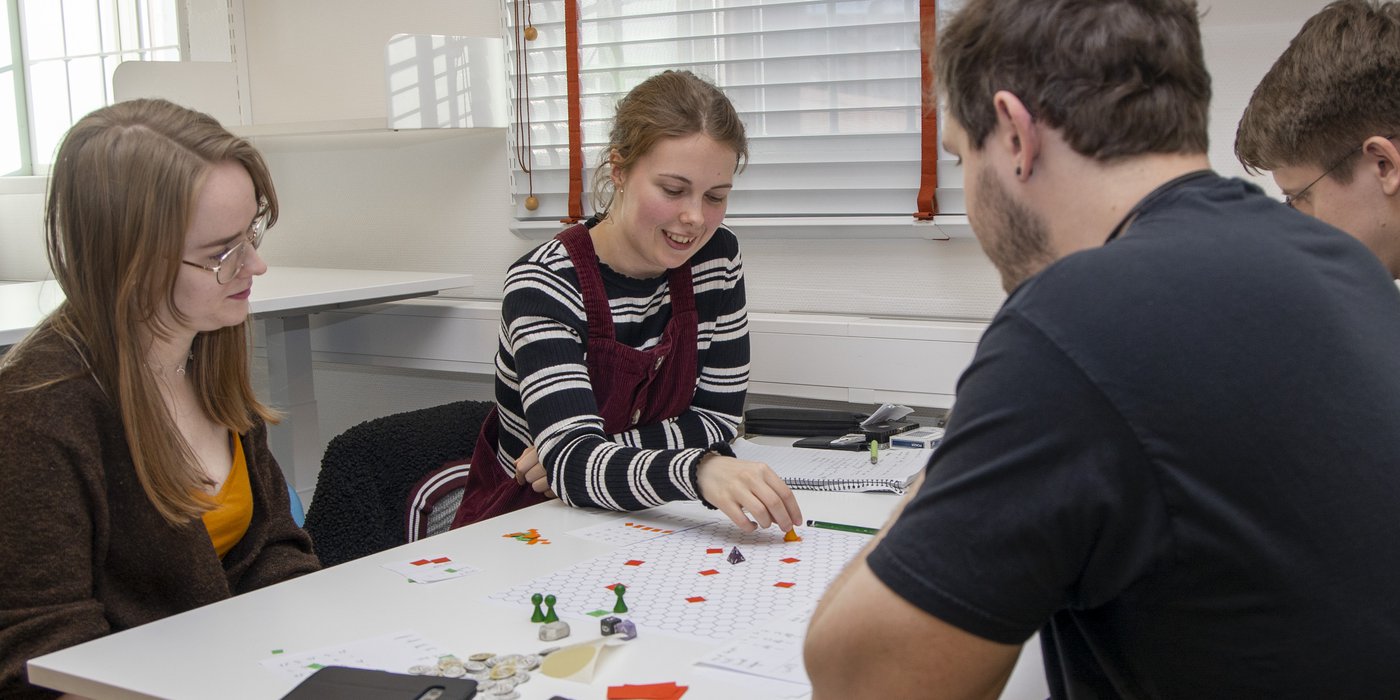 Photo: University of Skövde
During next week, students from Game College Viden Djurs in Denmark will visit the University of Skövde and Sweden Game Arena to take part in the gaming environment that exists in Skövde.
Game College Viden Djurs is one of the University of Skövde's partners in the project Game Hub Scandinavia 2.0, which aims to strengthen Scandinavia's position in the global games community.
"International collaboration is important and in this way we create visibility for our education and for the unique environment we have in Skövde within games. A previously successful example of this type of activity is Summer Workshop, which we conducted together with Shanghai Normal University in 2019, which has generated a good influx of both exchange and payment students since then," says Per Backlund, Professor of Informatics at University of Skövde.
Game testing
During their visit, the Danish students will meet students at the University of Skövde and exchange experiences in game development.
"An important activity during the week is when the students from Game College Viden Djurs and the students on the course Game Project 2 at the University of Skövde will meet in different contexts and, among other things, test each other's games. In addition, Sweden Game Arena will arrange an industry panel aimed at students from both groups with a focus on game production and how to enter the industry", says Per Backlund.
Good neighbors
Lucas Adler, teacher and coordinator at Game College Viden Djurs, is looking forward to the visit together with the 40 students who arrive in Skövde on Monday.
"Five exciting days at the University of Skövde await our 40 Game College students, who can look forward to workshops and lectures focusing on Game Design. During the week we will develop and test games with the theme "Good neighbors" – a theme that we think is very topical."
Per Backlund hopes that the Danish students will bring new experiences and lessons learned after the visit to Skövde.
"Our hope is that they learn something about our view of how to work with game development, how to teach in the field by having been in a place where games and game development are important."