DONNA attracts great interest from the gaming industry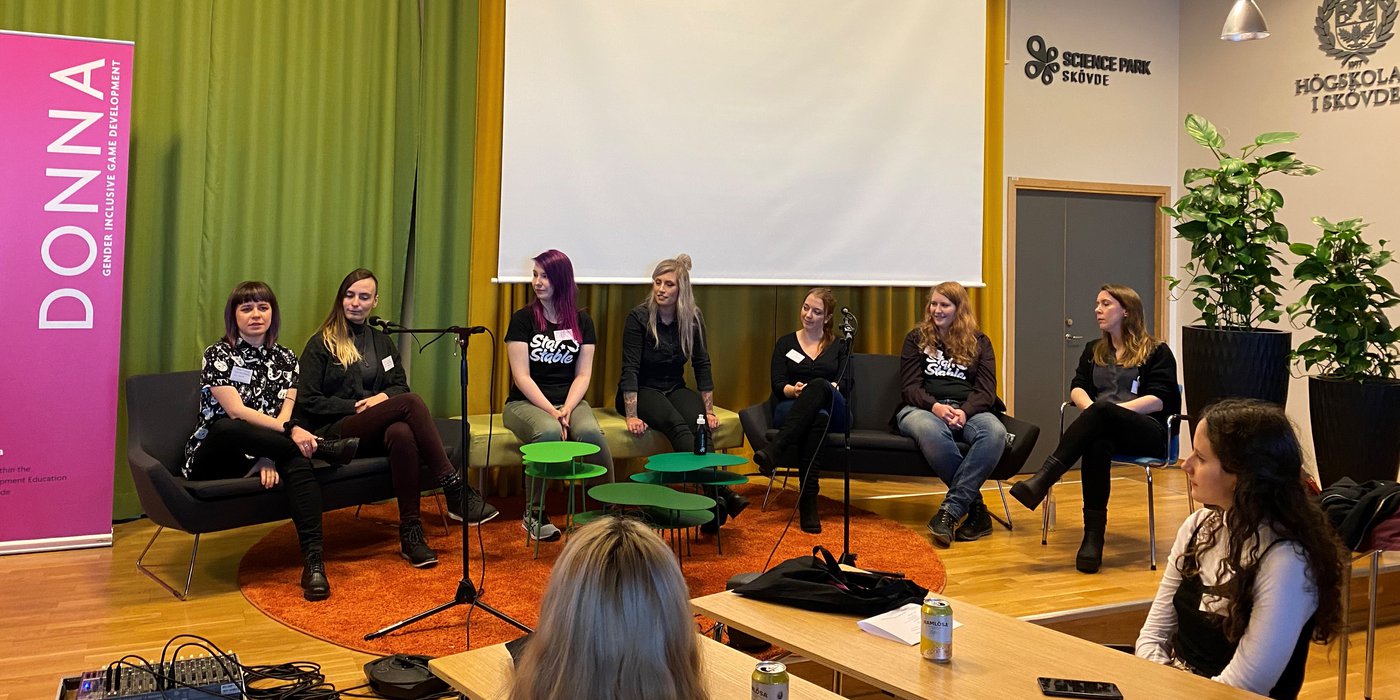 The gender equality network DONNA attracts great interest from the games industry, and has so far brought in more partners than ever before for this year's edition of DONNA DAY.
"I think more and more companies have realized how important this issue is and thus want to contribute to the industry moving forward," says Jenny Brusk, founder of DONNA and business coach at Sweden Game Startup, which is powered by Science Park Skövde.
DONNA was founded by the University of Skövde with the goal of making the game development education more equal, which will contribute to creating a culture and industry where women and men can participate on equal terms. Now the network is taking another step closer to the industry under the Sweden Game Arena banner.
This autumn, the sixth edition of DONNA DAY will take place, in connection with Sweden Game Conference. The event has so far attracted several major partners from all corners of the games industry and last year DONNA DAY broke records in the number of participants.
"The great interest in DONNA DAY shows how great the need is among female and non-binary game developers to meet, to exchange experiences and support each other. Not least for students who are about to enter the job market," says Jenny Brusk.
Inclusive and equal gaming industry
A new partner of DONNA DAY is the newly launched game publisher Kinda Brave Publishing, whose activities are focused on gender equality, fair working conditions, accessibility and inclusion.
"Our goal is to run a successful publishing business and at the same time work proactively with sustainability. Among other things, we want to contribute to making the gaming industry more inclusive and equal, and a collaboration with DONNA is a perfect example of how we can do just that for future game developers and business leaders," says Alexander Milton, Head of Community Relations & Scouting at Kinda Brave Publishing.
Began in Skövde
Alexander Milton has previously been involved in DONNA, but has also been part of the Sweden Game Arena ecosystem when he studied game development at the University of Skövde and started his own game company at Science Park Skövde.
"My journey in the Swedish games industry began like so many others in Skövde. Already at the University of Skövde, I realized that there were problems with how people are treated and represented in the culture we love. Today, I value all efforts to contribute to increased social sustainability in the industry and am very happy to continue working on these issues through Kinda Brave Publishing."
In addition to Kinda Brave Publishing, Star Stable Entertainment, Ubisoft, Coffee Stain Studios and MindArk are on the list of partners for this year's DONNA DAY. Dates for this year's DONNA DAY will be launched shortly.