A few videos from Sweden Game Conference 2019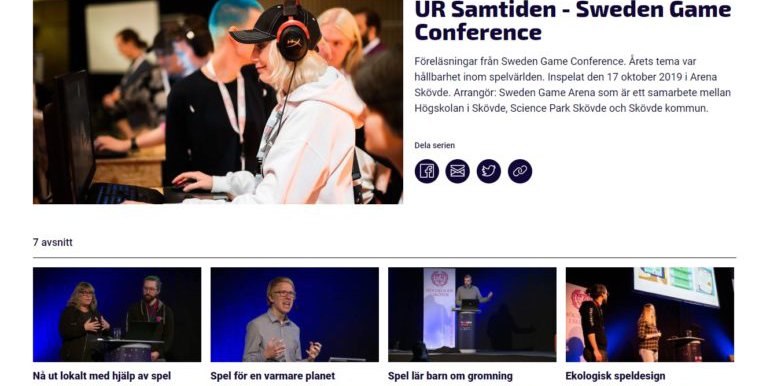 AtSweden Game Conference 2019, which took place in Skövde, Sweden on October 16-18, we have had the pleasure to welcome Sveriges Utbildningsradio AB, who recorded some of the talks in Hall Ashka.
These recordings are now available on UR Play and can be viewed freely by anyone. You can watch everything that was recorded in the playlist UR Samtiden – Sweden Game Conference, which features 7 talks. Even though the URPlay.se website is in Swedish, all recorded talks are in English.