Lose yourself in the new game Strobophagia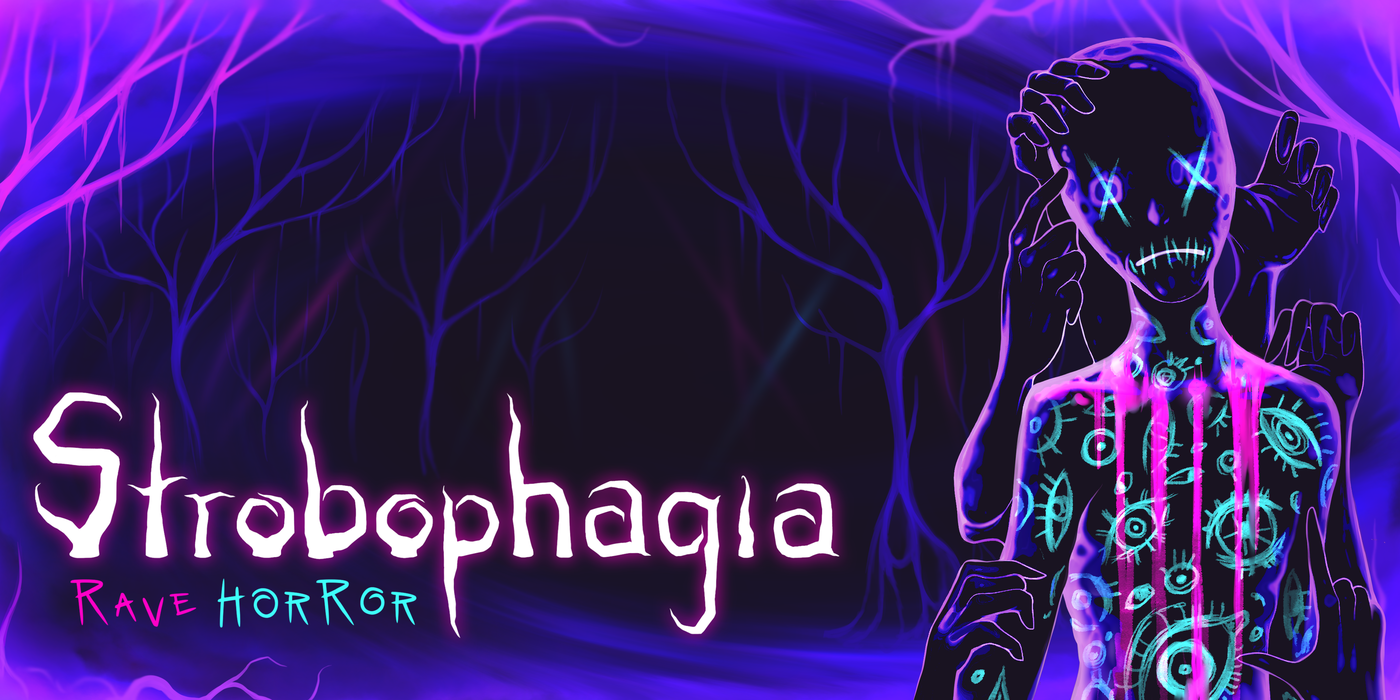 With Halloween just around the corner, Green Tile Digital released their psychedelic rave horror game, Strobophagia, on October 28.
Green Tile Digital was founded in early 2020 and consists of 9 team members who all attended a game development program at the University of Skövde. Right after finishing their education at University of Skövde, they joined The Game Incubator program at Science Park Skövde.
"The past one-and-a-half years in The Game Incubator have been among the most intense in my life in terms of how much I've learned about indie game development" says Ben Clarke, CEO of Green Tile Digital.
Come a long way
Strobophagia is a psychedelic rave horror game where you explore a forest rave and solve various puzzles. As you progress through the game, the world around you becomes scarier, more dangerous and even more surreal. You navigate the forest by using wifi signals you receive on your in-game phone. By connecting to these wifi hotspots you will be able to read and interact with other ravers messages in that area, some of which are crucial in solving the puzzles.
In Strobophagia, the player can expect a different kind of horror experience with colorful elements and the feeling of being alone surrounded by a crowd of people.
"We've been working on this project for quite some time, so it's become this crazy amalgamation of ideas from everyone in the team. Strobophagia has come a long way from just being a random daydream I had once when listening to some abrasive russian electronica on a walk" says Ben Clarke.
Get the game on Steam:https://store.steampowered.com/app/1266680/Strobophagia__Rave_Horror/