New insights about inclusive recruitment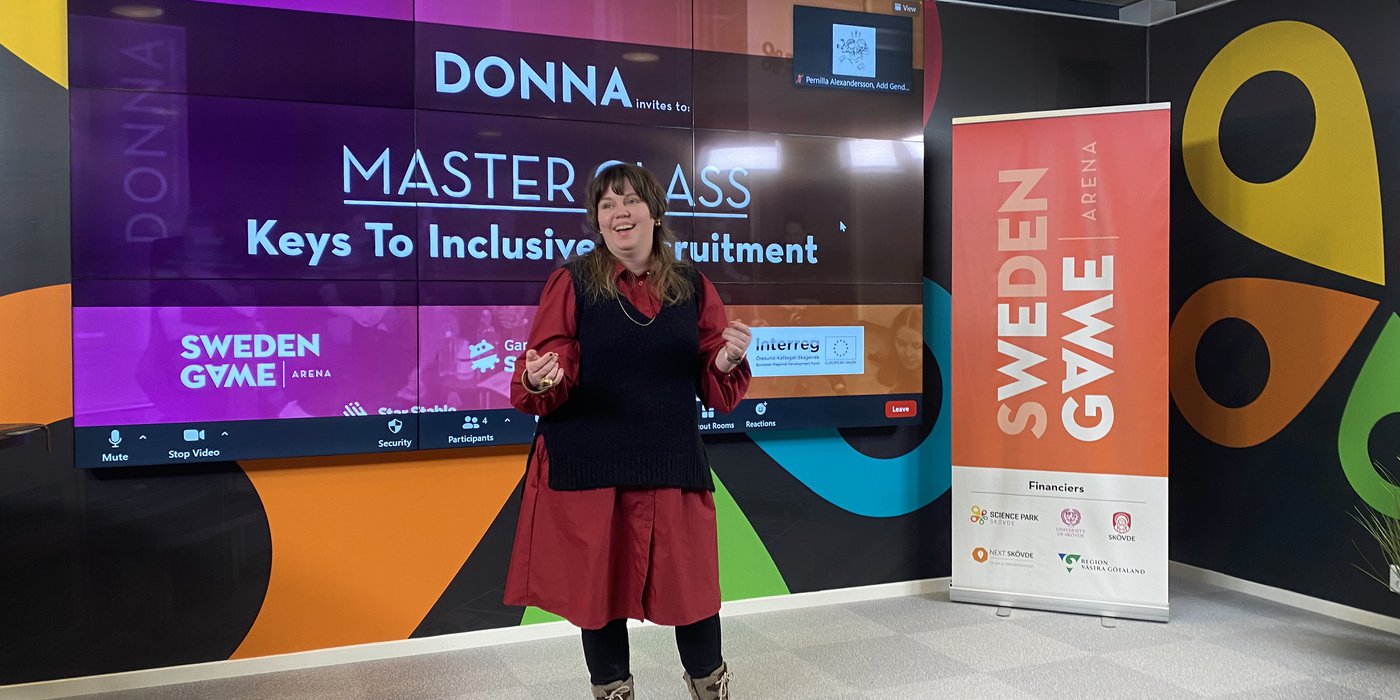 Pernilla Alexandersson, CEO of Add Gender.
Last week, DONNA together with Sweden Game Arena and Game Hub Scandinavia invited startups and established game companies to a Master Class with focus on recruitment and how it can be as inclusive as possible. Participating in the Master Class were also representatives from Star Stable Entertainment and Add Gender.
The teams got inspiration from including how to write job ads that everyone feels comfortable applying to, understanding how to build an inclusive company culture, and how to reach a diverse group of candidates.
"Mixed teams have been proven to be more successful than teams that are not. By working with inclusive recruitment, you can also reach more people which enhances the possibility for you to find the best candidate for the position. As important as it is to create an inclusive job ad, it's also key to work on your organization's culture and inclusiveness to make sure your employees feel part of the team", says Jenny Brusk, founder of DONNA and business coach at Science Park Skövde.
Unlock unused potential
The teams also got inspiration from other industries regarding how they work with inclusive recruitment, by listening to Pernilla Alexandersson, CEO of Add Gender, sharing her experiences in inclusive recruitment from the transport sector, construction, women-dominated professions and the military.
"Together we collected a set of more than 30 specially adapted keys to inclusive recruitment in the games industry. It's more than enough to unlock lots of unused potential. A successful master class, in other words", says Pernilla Alexandersson.