Passpartout 2 exceeds all expectations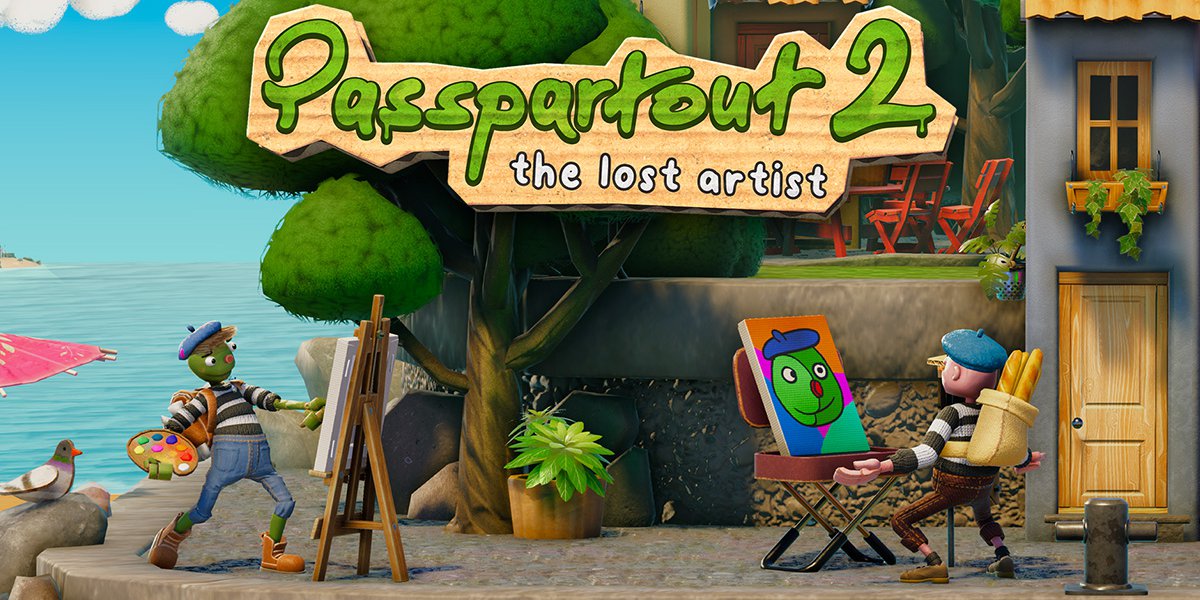 The question was never if, but when. On April 4, 2023, Flamebait Games released their sequel to first game success, Passpartout - the starving artist.
- The release of Passpartout 2 - the lost artist has exceeded our expectations, as a game and sales first month on Steam.
This is stated by the company's CEO Mattias Lindblad, who rather not talk about definitive figures. But he makes a comparison between the two games.
- First month on Steam we sold twice as much of the sequel as we did of the first game in its first month. Incredible to see that it was possible, he says.
The first game was released in 2017 and has collectively sold a million copies on Steam, mobile and Switch.
Since the first game, the company has released a couple more games. No monster hits though.
- That's how it is in game development, you just must shake it off and move on, says Lindblad and tells that the company is a "Skövde product".
- We have gone the entire journey from students at the University of Skövde via the Science Park startup program to a company releasing games. Without the game development infrastructure in Skövde, we probably wouldn't have been able to make this journey.
But the path was not straight from education to start-up.
- No, we got rejected the first time we applied.
However, the Flamebait gang did not despair.
- We came back with a new idea and application. This time more prepared, we were able to show several prototypes that we developed and created interest in and downloads of. With facts we could show that people liked our games.
The result is now history. Not least through the sequel Passpartout 2 - the lost artist.
- We knew we were going to make a sequel. The question was when. We made the decision in 2020 to develop the sequel. It was good to have worked with other games in between, because webrought new experiences and knowledge into the development of the sequel. In addition, we had built up new creativity, passion and love for our ip and thus the opportunity to do it justice.
The strategy has succeeded. The sequel receives high ratings 94-95 percent from players from many parts of the world, the game is localized into some ten languages, including Chinese, German, Polish, Spanish, Portuguese and French of course, since the game takes place in France.
- The high ratings prove that we made a good delivery right through the game, both technically and the user experience.
Next steps are ongoing updates of the game and campaigns on Steam as well as release on Switch.
- We are working with a Japanese publisher for publication on that platform, probably in October. An important part of the development because we have a lot of fans in Asia, Lindblad concludes.