Serious Games took Vania from Peru to Skövde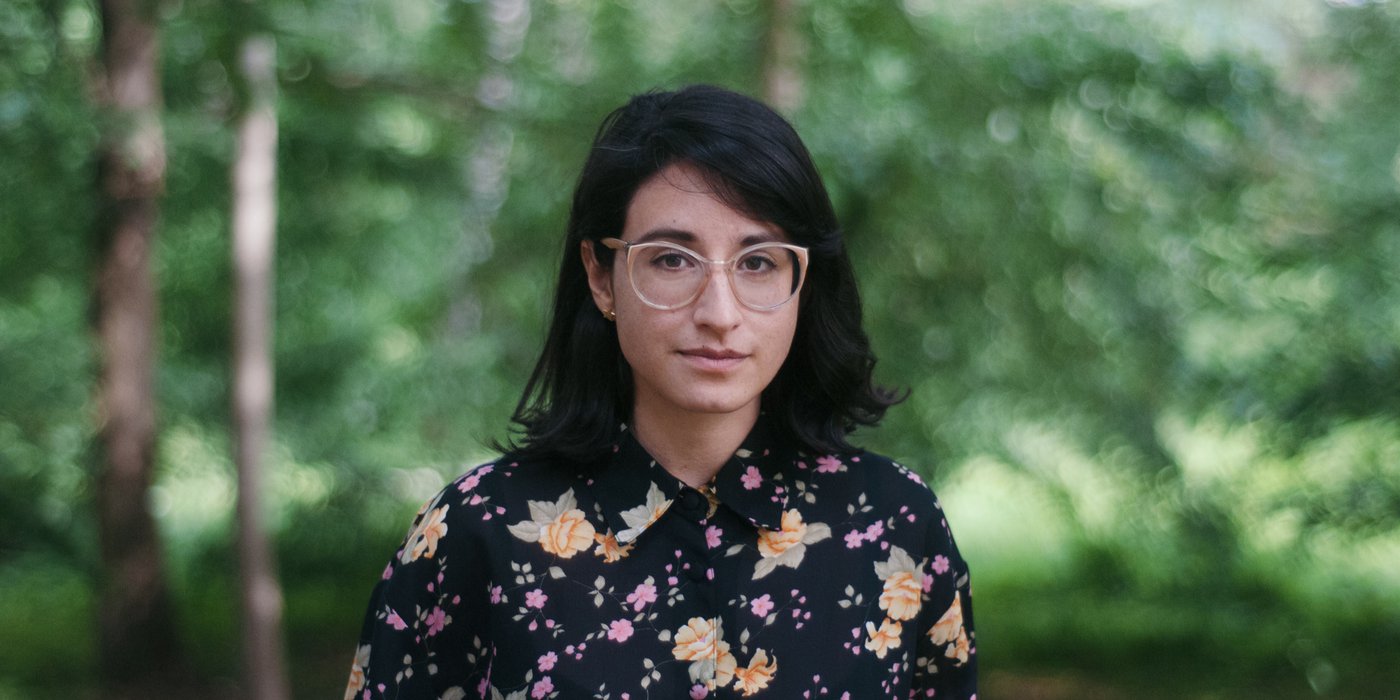 The University of Skövde has students from all over the world. One of those who traveled the farthest to study is Vania Castagnino, who in 2018 moved from Peru to Skövde to study the Master's programme Serious Games. Now she runs game studios both in Sweden and in Peru, works with Sweden Game Conference and dreams of creating serious games for children.
Vania Castagnino comes from Peru, where she got her Bacherlor's in Engraving (Fine Arts) and worked at her own game company Hermanos Magia. In September 2018, she left South America to study the Master's programme Serious Games at the University of Skövde.
– The University of Skövde was the only university I could find, in the whole world, that had a programme specially directed towards Serious Games. Since my grandparents were from Italy, I have an Italian passport, which also gives me the advantage to be able to study without tuition fees at universities within the EU.
More than just entertainment
Students who study Serious Games learn to develop game-based systems with the aim of conveying something beyond pure entertainment. This can be, for example, games for training, marketing, or education.
– The way I learnt how to approach art through my Bachelor's, was that pretty much everything can be the medium for an art project. Therefore video games can be art pieces. I was researching about video games and art and I came across the definition of serious games. If games that are more than entertainment are considered serious games, then a game that proposes an artistic experience would also be one. And by then I was super into it.
About ten students are admitted to the program each year, and the students come from all corners of the world.
– I thought that the University of Skövde was cozy. The teachers were amazing and I had both the time and space to have a good relationship with them. Skövde is a nice town and it was easy to focus on the studies here. I am used to living in a much larger cities than Skövde.
Two game studios in different continents
Now, just over a year after graduating, Vania Castagnino is working on several different things. In October, she worked with the Sweden Game Conference which was held at ASSAR in Skövde and livestreamed all over the world. She also runs the game company An Otter Team in Gothenburg, while still working at Hermanos Magia with her friends in Peru. They just released their first game, Arrog. From time to time she also works at an international preschool. But right now the focus is on finding funding to be able to develop games with An Otter Team.
– We want to start making serious games for children. During my Master's studies, we made a combined board and mobile game in collaboration with Lidköping Municipality. The game "Stadsbyggarna" is used to teach children what it is like to plan the construction of a city, and it was very successful.
Vania is clear to anyone who is considering studying game development at the University of Skövde.
– Skövde gives you very good tools and connections in the gaming industry. Take advantage of them as much as you can. 
Watch the film about Serious Games in Skövde
Do you want to know more? In this webisode, you can follow the companies Zcooly and IUS Innovation, two Skövde companies that work exclusively with serious games.