Struggling artist adventure game Passpartout 2: The Lost Artist out now on Steam!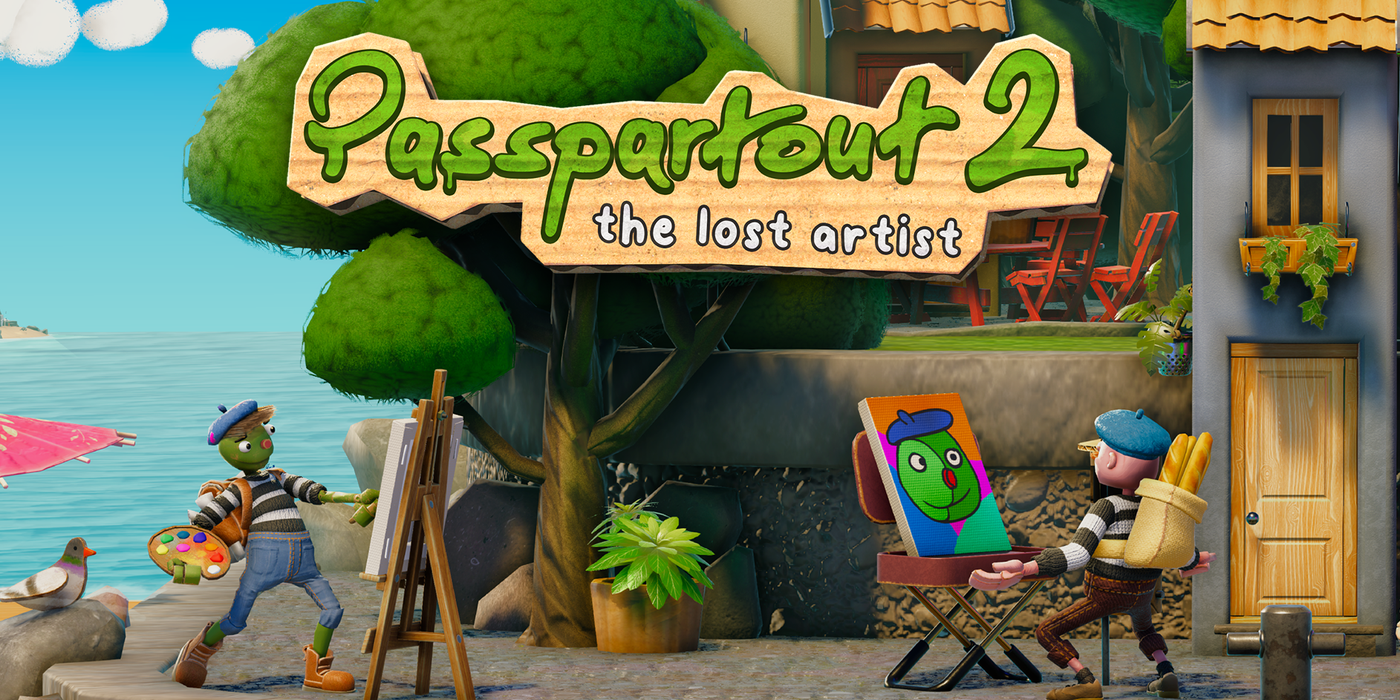 Developer Flamebait Games are delighted to announce that Passpartout 2: The Lost Artist, the sequel of the award-winning struggling artist adventure, is out now on Steam, just in time for the Easter holidays so that you can wind down and find your inner artist.
In this struggling artist adventure, you must reclaim your lost art career by overcoming the draconian museum curator, and earning a place in the Museum of the Masters. Explore the endearing art-starved town of Phénix and show them you're a true artist! The townsfolk can be as charming as the town itself, but they may turn into ruthless critics if you don't appeal to their art taste. Help them out with commissions, earn fancy new tools, and play through the Passpartout story, or just take it easy, find your own niche and paint for as long as you like.

In this game, you'll get to create your own slapdash masterpieces. Feel the thrill of having your paintings reviewed, sold or ruthlessly rejected by the armchair art critics of Phénix. The hard-earned cash is key to go from being a homeless street artist to becoming a cosy studio owner with many tools at your fingertips. But it's not an easy climb to reach the top of the Museum of the Masters: you might need to make world changing and, sometimes, inconvenient choices risking your artistic integrity to make it to the top.
"With Passpartout 2 we want to inspire people to create," said Mattias Lindblad, CEO & Game Director at Flamebait Games. "My hope is that players worldwide will tap into and explore their inner artist, take a moment to wind down and feel the zen-like experience as they make art to their hearts desire. I'm looking forward to seeing all their masterpieces."
Key features
Easy point & click gameplay
Have a chill time exploring and interacting with a beautiful and creative world.
Literally drawing your own art, unlocking fancier tools along the way.
Putting your art out for sale anywhere in the world, including your studio.
Doing commissions for the townsfolk of Phénix and slowly impacting the town with your art - from a simple warning sign to the top spot of the Museum of the Masters!
Passpartout 2: The Lost Artist is available on Steam for $24.99 / €24.99/ £20.99, with a 20% discount for its launch week. To celebrate the launch of its sequel, the first game in the series Passpartout: The Starving Artist will also have its deepest discount yet at 60% off. For those who wish to fully commit to the artist life, developer Flamebait Games launched a brand-new Passpartout Steam bundle, offering an additional 10% discount for both games.
About Flamebait Games
The original game, Passpartout: The Starving Artist was developed on a shoestring budget by a crew of university students from University of Skövde. After their studies, the crew started Flamebait Games during their time at Sweden Game Startup. They have since developed and published two additional titles before finally returning to releasing the sequel.