Sweden Game Arena collaborates with virtual platform ifairs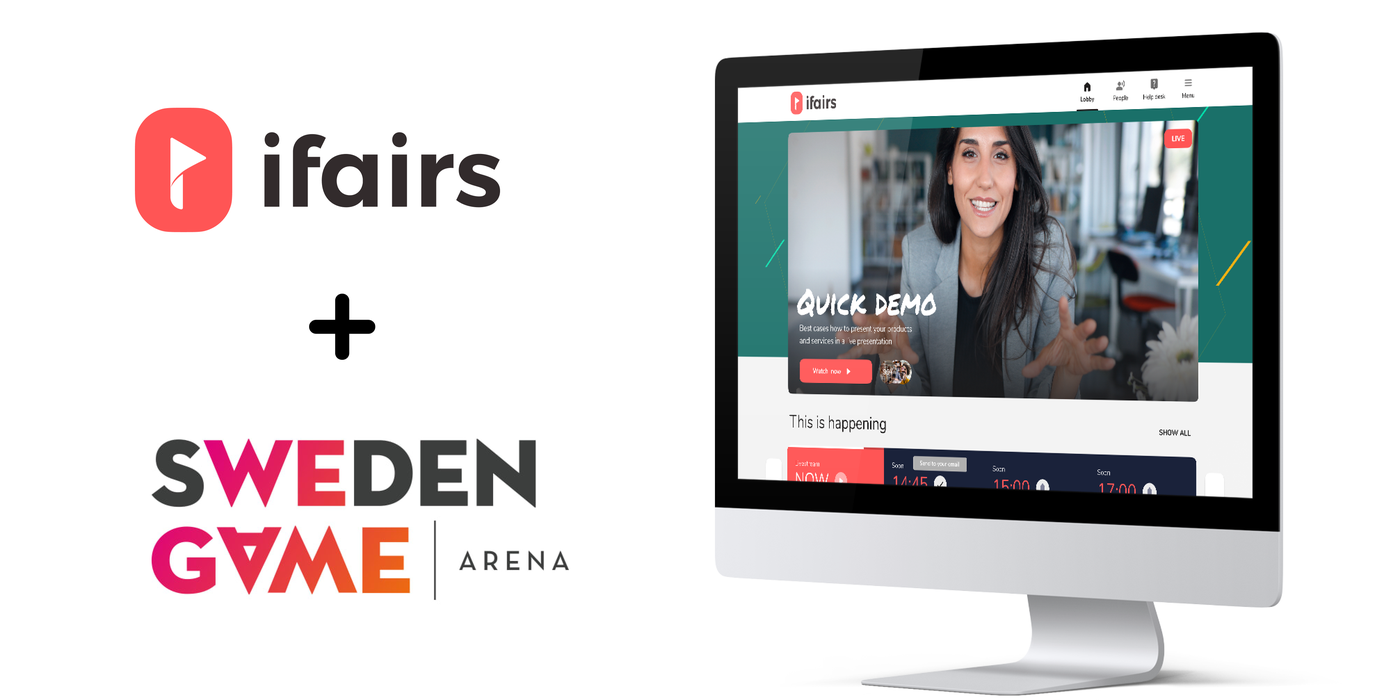 Since the beginning of the pandemic, Sweden Game Arena has organized digital events to introduce the global games market for Swedish startups and the Sweden Game Arena community in different ways.
Sweden Game Arena now chooses to collaborate with the digital event platform ifairs where the Sweden Game Arena community can get the chance to meet future talents at Game Dev Career Day.
Sweden Game Arena has more than 800 aspiring and professional game developers in its community in Skövde and Gothenburg and organizes several events during the year to strengthen the community and identify their needs.
"A few weeks ago, we arranged, among other things, the digital matchmaking event Sweden Game Pitch. It was an event where Swedish startups had the opportunity to meet international investors and publishers, such as Nintendo and Microsoft. Normally they would have met at physical fairs and conferences, but due to the pandemic we have to find new ways and opportunities" says Magnus Ling, Project Manager at Sweden Game Arena.
Digital experience
To improve the digital experience, Sweden Game Arena now chooses to collaborate with the new virtual event platform ifairs, which is based on AI technology and offers innovative interaction features.
"We believe that virtual events are the future and this collaboration is a fantastic opportunity for us to help Sweden Game Arena on their journey to deliver outstanding digital experiences" says Marena Christensen, CEO of ifairs.
Game Dev Career Day
The first event where the platform will be used is the upcoming Game Dev Career Day that Sweden Game Arena arranges on May 27th.
During the day, gaming companies within Sweden Game Arena's community have the opportunity to meet game students from, among others, the University of Skövde to find new talents and skills for their companies by meeting students for short talks.
"Based on their interests and backgrounds, the students will be matched with relevant companies that they can meet. During the day we will also have live streaming with different panels linked to career and recruitment. Game Dev Career Day is a good opportunity to use ifairs for the first time to see what opportunities the digital environment offers" says Tau Petersson, Community Overlord at Sweden Game Arena.