Sweden Game Conference 2023 - Ticket sales start on August 23rd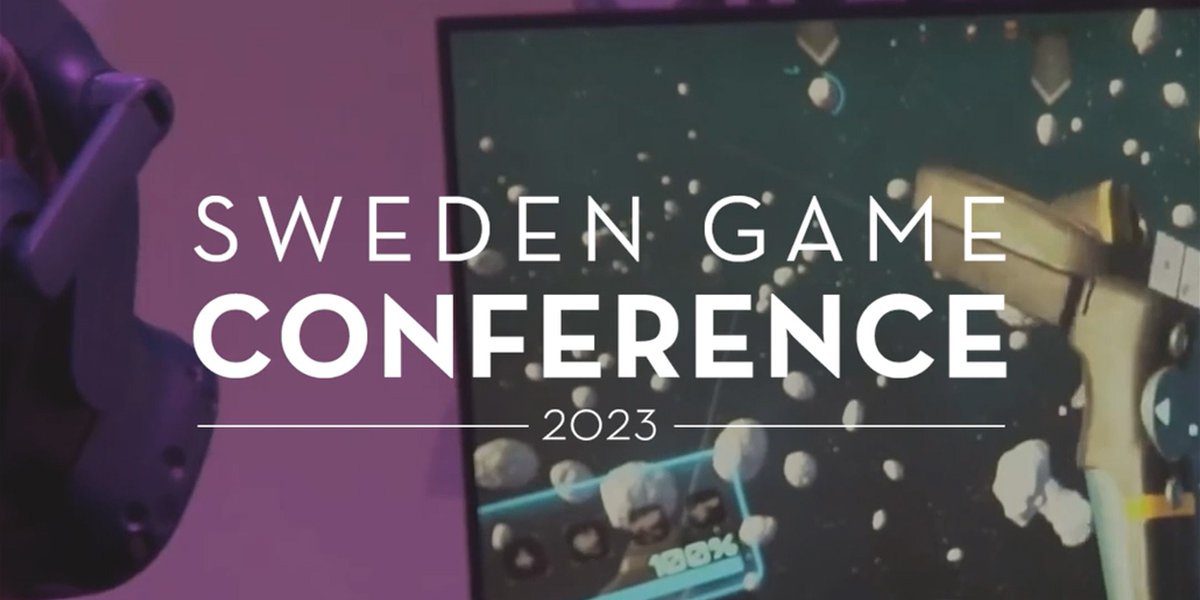 Have you saved the dates, October 25-26, for this year's Sweden Game Conference? Otherwise, time to join the game! Tickets release is set to August 23rd.
Sweden Game Conference mission is to push boundaries to develop the games industry and to ensure innovation in our industry to make it grow and be long-term sustainable. Focus is therefore to present cutting-edge technology in various fields, business tips, interesting panels, and share industry know-how from researchers as well as industry professionals.
Solutions for the games industry
This year's event, on October 25-26, will take place in the city center. Venues are Skövde Kulturhus and Scandic Billingen. The conference theme is Solutions for the games industry.
Like previous conferences there will be numerous talks and panels diving into both business and development disciplines in the games industry. There will also be Indicator expo, Sweden Game pitch and SAGA, award ceremony. This year will also include an open track in cooperation with DONNA Day.
On top of that we will also follow up last year´s special games industry track. Focus then was on challenges for the industry – this year´s workshops will align with the conference theme: Solutions for the games industry.
Join the game in Skövde
The target audiences for the conference are students on an academic level, innovative startups, female and non-binary game developers, publishers, and investors.
Stay in the game and be sure to save the conference dates, October 25-26. And to join the game - buy your ticket first thing when sales start on August 23rd.
Please find the lates conference updates on website: https://swedengameconference.se/en/.