Unique project empowers game studios to achieve international success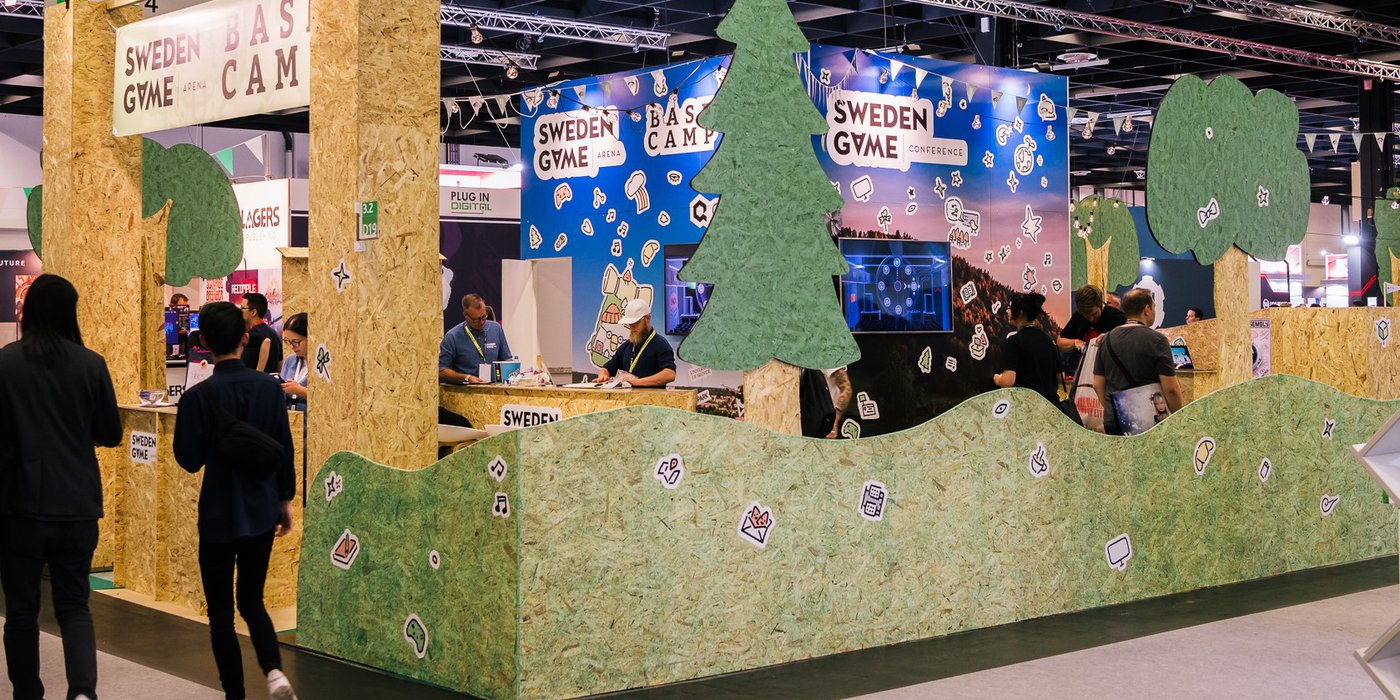 Photo: Sweden Game Arena's booth at Gamescom 2019.
With the unique collaboration project Interlink, Science Park Skövde will gather the Swedish game clusters to support newly started gaming companies for their journey to the international market. The last stop is the games fair Gamescom in Cologne on August 24-26.
Science Park Skövde has initiated a project that is financed by the Swedish Agency for Economic and Regional Growth. The purpose of the project, Interlink, is to gather and strengthen interregional collaborations between different actors in the computer game industry and develop export support for game companies.
In the latter part of the project, an export pilot will be carried out at the international game fair Gamescom in Cologne at the end of August, with the subsequent exchange of experience for companies and regional players, with the intention of reaching a common model for export investment primarily for smaller game companies.
"The preparation of an export initiative has a crucial role to play in success and the acquisition of knowledge about what investors and publishers are looking for. The companies' need for support in how to produce the right information, in the right format, and for the right time, as well as getting feedback from experienced industry experts before they start the export initiative, is incredibly important to get to the international market," says Petri Ahonen, Project Manager for Interlink and Sweden Game Arena.
"Invaluable to participate"
The Skövde-based gaming cluster Sweden Game Arena has visited Gamescom with newly started game companies in its community for several years, with good results.
"Gamescom is by far the largest international event for industry professionals and the media. For smaller companies, it is invaluable to participate, both to be seen and networked, but also for fundraising and global media exposure, because everyone in the industry is there," says Petri Ahonen.
Network and global success
Partners for Interlink are the game clusters Sweden Game Arena, Arctic Game, Game Habitat and The Great Journey.
"Game companies are global from day one and an opportunity to participate in the major fairs is extremely important. For us, it provides both an opportunity to establish closer contacts with the other game clusters in Sweden, but also an opportunity for our companies to network and reach larger markets," says Therese Mossberg, Communications Manager at Arctic Game.
The project is partly financed by the Swedish Agency for Economic and Regional Growth.