Young Swedish game companies impressed industry leaders worldwide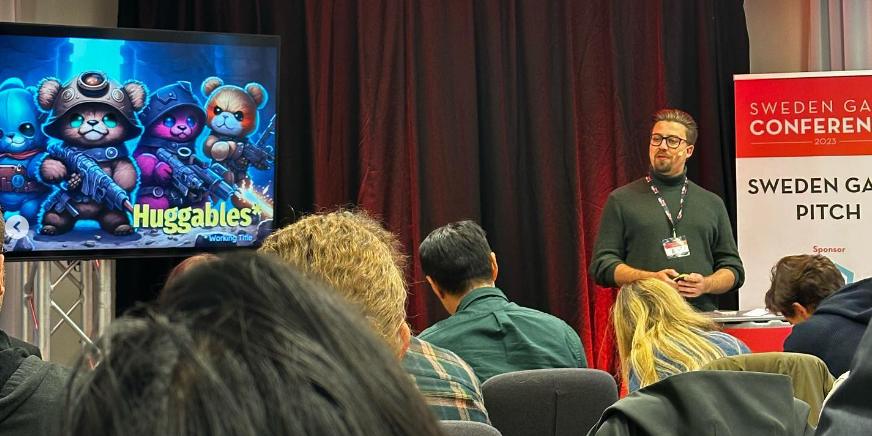 On October 26, Sweden's largest pitching event for young game companies and international investors and publishers took place in Skövde. This year's Sweden Game Pitch featured a record number of companies and female game entrepreneurs, with seven out of a total of 18 companies represented by women. These companies have a combined capital requirement of over 300 million SEK.
Young game companies faced a panel consisting of international and Swedish investors and publishers, including Microsoft ID@XBox, Humble Bundle, Netease, and Coffee Stain Studios. The goal was to find new investments and partners to enter the international games industry scene.
"I see great potential in many of the participating companies. There are a few game ideas that need some fine-tuning, and then they can be brought to the market," said Andreea Chifu, Senior Strategic Partners Manager at Microsoft.
Chifu believes that the Swedish games industry is strong in terms of talent and support structures for startups and their development. However, there is still work to be done in terms of financing.
"Financing opportunities need to improve. Otherwise, the progress is heading in the right direction, with more educational programs, incubators, and so on," said Andreea Chifu.
Record number of female game entrepreneurs
This year, a record number of women participated in Sweden Game Pitch, with approximately 40% being female game developers.
"It is both exciting and important that more women participate in these contexts. They often have different game ideas and types of games that introduce different perspectives and values. It is important for both players and the industry," said Per Holmén, business coach at Science Park Skövde and Sweden Game Arena.
Fierce competition for the best pitch award
This year's winner of the 'Pitch of the Year' award and 15,000 SEK was Aurora Arts from Skövde, currently part of Science Park Skövde's startup program for games - Sweden Game Startup.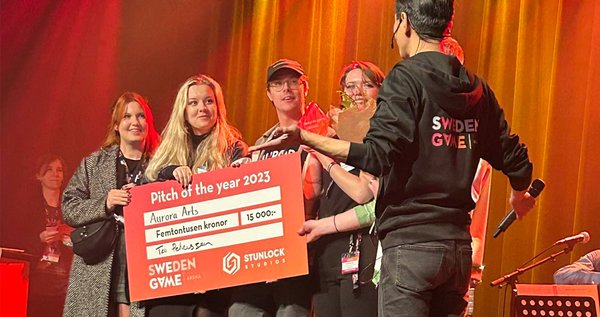 The following companies/projects participated:
Lumissium, Gothenburg, https://imagindar.com/
Cactus Brain, Gothenburg, https://cactusbrain.io/
Bord Game Studio, Skövde,
https://store.steampowered.com/app/2502350/Out_of_Hand/
Moon Flame Games, Ljusdal, https://magicalharvest.github.io/
A Bit Ago Studio, Sundsvall, https://abitago.se
Glowfish Games, Gothenburg, https://foxogame.com/
Speldosa, Skövde, https://www.speldosa.com/
Oddiko, Gothenburg, www.oddiko.com
Aurora Arts AB, Skövde, https://www.auroraartsstudio.com/
Sudden Snail, Skövde, https://suddensnail.com/
Gibbet Games AB, Skövde, https://gibbetgames.com/
South North Games AB https://southnorth.games/
Envar Studio, Stockholm, https://www.envarstudio.com/
Streiff Studio, Jörn, https://streiffstudio.com/
Forgebyte, Karlstad, https://www.forgebytestudio.com/
Nordic Stone Studio https://nordicstonestudio.com/
Graewolv, Linköping, https://graewolv.com/
Atomic Elbow, Sundsvall, https://www.atomicelbow.com/
Participating game clusters:
Sweden Game Arena at Science Park Skövde, Skövde
Mid Sweden Games and Bron Innovation, Sundsvall
The Great Journey, Karlstad
East Sweden Game, Linköping