DONNA and Sweden Game Arena creates unique recruitment opportunity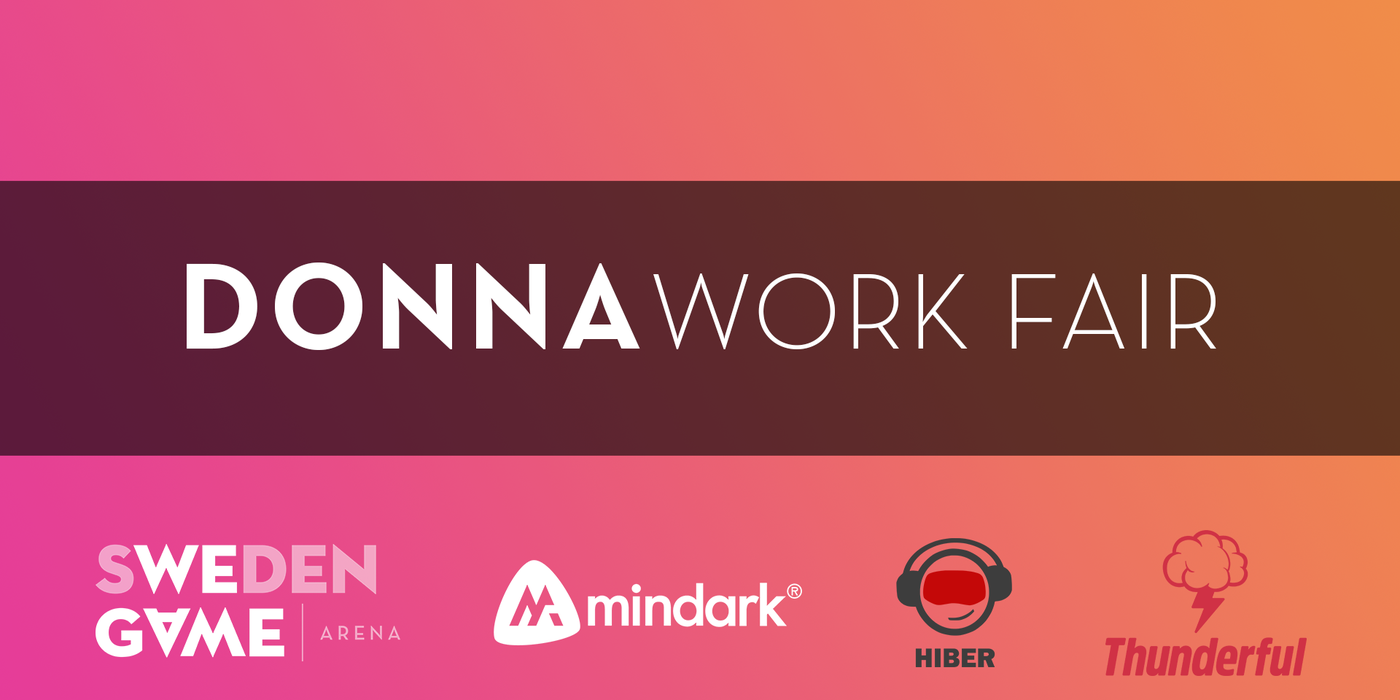 DONNA and Sweden Game Arena with partners invites females and non-binary who are interested in making a career in games and recruiting companies within our community to participate in a new exciting recruitment opportunity, DONNA Work Fair.
On March 9 in Gothenburg, females and non-binary who are interested in making a career in games can and meet recruiting companies such as Thunderful, Hiber and MindArk, that want to diversify their companies. In addition to inviting companies looking for new talents.
"The games industry has been male-dominated for a long time, we want to help promote a more equal and diverse workplace. There is still a lot to do, but DONNA is an important step for us when it comes to the development of workplaces everywhere in Sweden and the world to move forward with gender equality", says Henrik Nel, CEO of MindArk.
Industry partners are key
DONNA was founded at the University of Skövde in 2011 with the intent of making it easier for game students and game developers who identify as female or non-binary to take place in the games industry.
"DONNA Work Fair is in line with DONNA's strategic work towards a gender inclusive game industry. It's a new concept we created to support students in their transition to work life and help companies to recruit diversity. Our industry partners are key to attracting participants to our events and we are really grateful for having Thuderful, MindArk and Hiber supporting this initiative", says Jenny Brusk, founder of DONNA and business coach at Science Park Skövde.