Embracer Group becomes main partner to Sweden Game Conference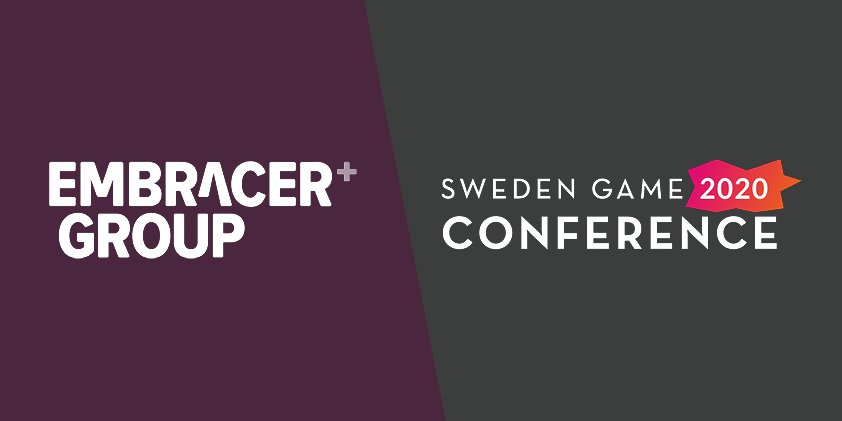 Well-reputed Embracer Group joins Sweden Game Conference as main partner. Embracer Group is the parent company of business developing and publishing PC, console and mobile games for the global games market.
Sweden Game Conference is Europe's leading conference for students, startups and indie developers. This year, the conference will be live streamed on 21-23 October, which begins with a business-oriented day followed by two student days. For the first time, Sweden Game Conference will also have a digital expo where startups, indie developers and others can showcase their project or game to thousands of visitors.
Local connection
This year Karlstad-based Embracer Group will be the main partner for Sweden Game Conference. The company has 44 internal studios, more than 4,000 employees and contracted developers, as well as a broad gaming portfolio with over 190 owned brands. Embracer Group is a global company that also owns several companies in Skövde, including Coffe Stain Studios, Palindrome Interactive and Pieces Interactive.
"For us, it feels natural to become a main partner in an industry leading conference such as Sweden Game Conference. Not least considering our strong local presence in Skövde. We look forward to taking part in many exciting conversations and the opportunity to create new relationships during the conference" says Beatrice Flink Forsgren, Head of Brand and Communication at Embracer Group.
New level
Magnus Ling, Project Manager at Sweden Game Arena, which organizes Sweden Game Conference, believes that the collaboration with Embracer Group provides new opportunities.
"We are very pleased to welcome such a large and global player as Embracer Group as the main partner to the conference. We are convinced that this collaboration will lift the conference to a whole new level" says Magnus Ling.
Read more and register for free at Sweden Game Conference
Read more about Embracer Group