New records for Sweden Game Conference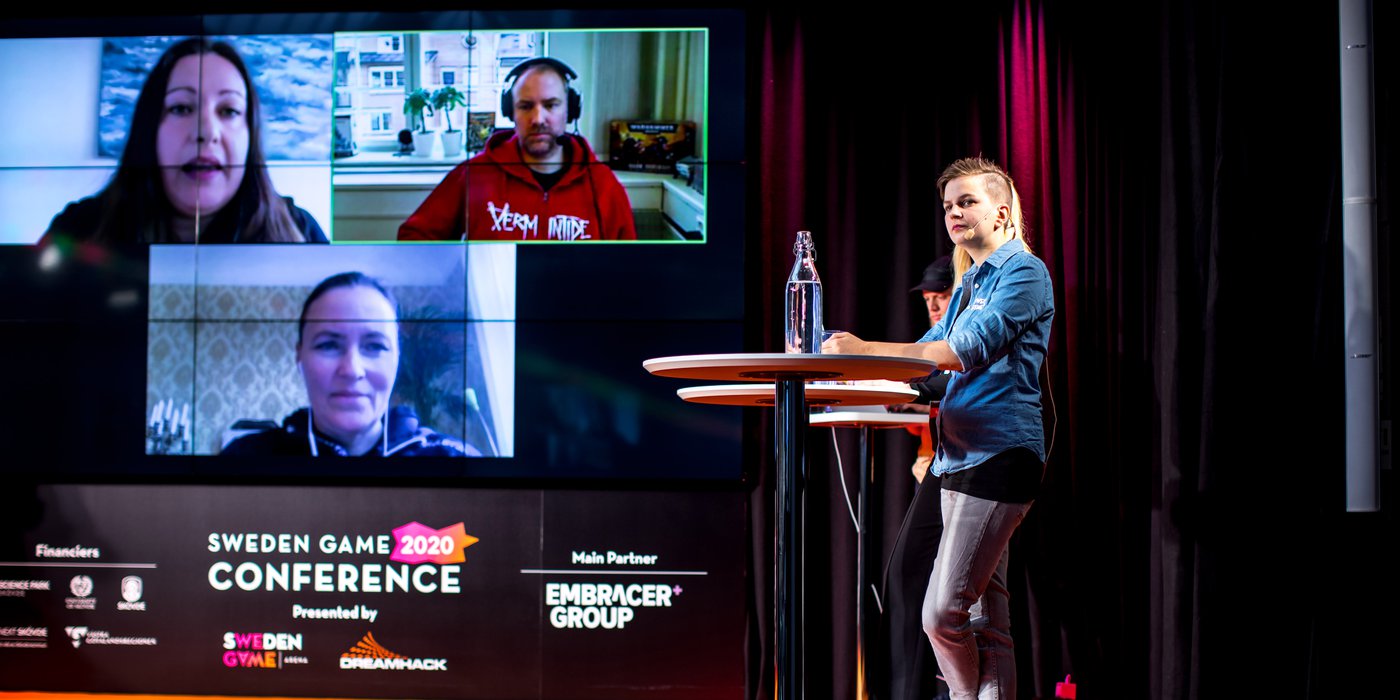 Sweden Game Conference ended with great results. More than 1250 participants from 55 different countries registered for the event during the three days, which means a new record for Sweden Game Conference.
Between October 21-23, Sweden Game Conference was live streamed for the first time. The conference began with one day dedicated to the business side of the industry; the other two days was focused on students and aspiring game developers.
Sweden Game Conference also offered a digital expo where 30 startups, indie developers and alike showcased their games and studios to investors, publishers, gamers, and consumers.
280 confirmed meetings
The conference was implemented with a total of nearly 60 speakers and panelists, both via Zoom and on set on ASSAR Industrial Innovation Arena in Skövde. More than 1250 participants registered from 55 different countries to the conference.
During Sweden Game Conference, game companies also had the possibility to participate in matchmaking with publishers and investors through the digital platform MeetToMatch.
"During the two days that the matchmaking was available, we had more than 280 confirmed meetings and it will be really interesting to see the follow up survey" says Magnus Ling.
"Great mix"
Conference participants left comments about their experience during the three days, such as:
"It was really interesting! I just watched the whole day, from the beginning to the end."
"I am very thankful for my time studying abroad at University of Skövde. This close connection between industry and university is remarkable! Would love to come back some time."
"Best produced online conference all year! Great mix of speakers and panelists."
Date for next year's conference
Sweden Game Arena, organizer of Sweden Game Conference, has already announced the date for next year's Conference which will be October 13-15.
"Given that we had six weeks only from start to finish I'm really proud of what our team and production partners have accomplished and we already have several areas of improvement for next year. A digital format of some sort is here to stay and now we have the experience to further up the value for our attendees in so many areas for 2021" says Magnus Ling.