Sweden Game Conference is now open for registration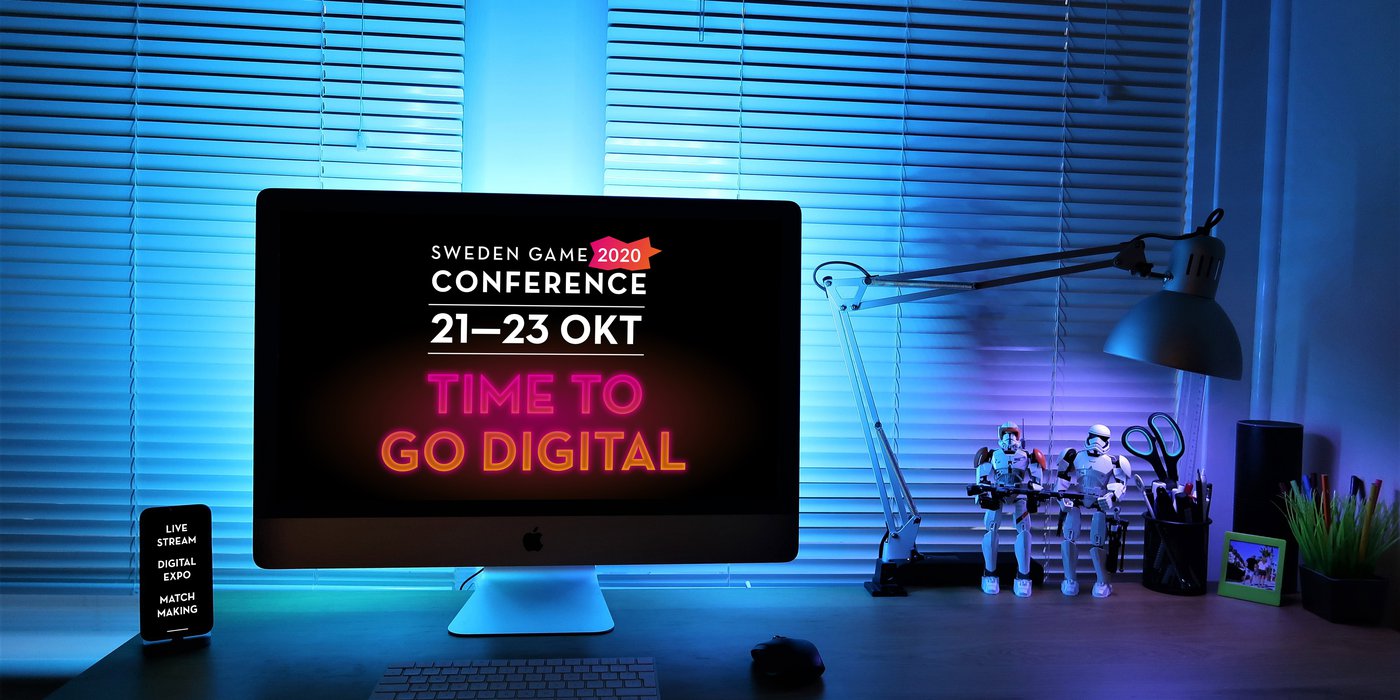 You can now register for Sweden Game Conference, Europe's leading conference for students, startups and indie developers. You will be able to stream the conference on swedengameconference.se. It is completely free of charge to participate in Sweden Game Conference.
This year Sweden Game Conference will begin with a business oriented day followed by two student days. The three days will be filled with interesting talks and seminars, a digital expo showcasing games and projects, matchmaking and much more. Among this years participants you will find well renowned companies such as DICE and Blizzard as well as many indie developers and startups.
Business day
The conference will begin on October 21 with a business day. The business day will be a day filled with interesting digital activities within the theme indie startups. It will be a day where questions such as capital, challenges and opportunities as a developer will be discussed. The activities include matchmaking through the digital platform MeetToMatch, Pitch Your Game to an international panel and many interesting business talks and panels.
Student days
The conference continues October 22-23 with focus on game development students from University of Sköde. It will be a combination of live streams for digital attendees and physical presence for students that will be able to attend in person at ASSAR Industrial Innovation in Skövde.
Digital Expo
Sweden Game Conference digital expo is a central part of the conference. Companies can showcase their latest games, project or service at the expo to thousands of visitors and reach new target groups. The expo is available for everyone who registers to the conference, such as investors, publishers and media within the industry. The digital expo will open on Wednesday October 21 and will open up to the public and consumers on Friday October 23 until Saturday October 24.
For more information and to register, visit Sweden Game Conference